The English kings of biker-beer/stoner-metal were on a small festival rampage-tour. In between all the festival gigs, they had time to play two club shows in the Netherlands. In Roermond (apparently only 50 people showed up there) and in the always cozy Patronaat in Haarlem.


This night turned out to be a pain in the ass, to arrive at the venue. It is already a 2 hour drive from where I live, but along the way we got stuck in serious traffic-jams due to maintenance on the roads. It is really frustrating that in such a small country, they always have maintenance on the roads on the busiest times of the day. Arrghhh!

This resulted, that we entirely missed the show of
Bliksem
, but to be frankly fair, I really didn't mind! I'm kind of getting fed up with this band, being pushed into our throats. Big applause for their booker, doing such a good job, but it is getting pretty annoying seeing this band popping up everywhere as a support-act.
We entered the packed Patronaat, after
Orange Goblin
already had played 3 songs. Good thing about that is that we straight away got mixed up in one big party.
The Goblin
was already going full speed ahead and pushing the crowd to go crazy. Especially their frontman
Ben Ward
is something else! This is seriously THE best frontman on this planet right now. I never saw a singer being as energetic and enthusiastic as that guy. It seems a sport for him, to get the crowd as crazy as possible!
We stepped in after the fourth song, and by that time there was already a good party, riot vibe going on among the people, but during the set
the Goblin
and
Ben Ward
succeeded to get the venue to an absolute boiling-point! It has been a long time I witnessed, such a rowdy, beer and sweat-induced party! Beer and bottles were flying around the place, people singing along with the songs, huge pits were started and the band loved it and screamed to get even crazier!
Set list was a best-off of old and new songs. The songs of the last album
Eulogy of the Damned
have become instant cult-hits, just like the older monster songs like
"Quincy the Pigboy", "Scorpionica".
Highlight of the set was the new song "
They Come Back"
. Halfway through the song
Ben Ward
dedicated this song to the passed away guitar-god Jeff Hanneman. They kind of Slayer-ivied their own song in the end, which resulted in a huge pit and a big response.
Wet of beer and sweat and with tears in my eyes of sheer joy, I only can conclude one thing: I'm in love with
Ben Ward
and
the Goblin
! Brilliant show…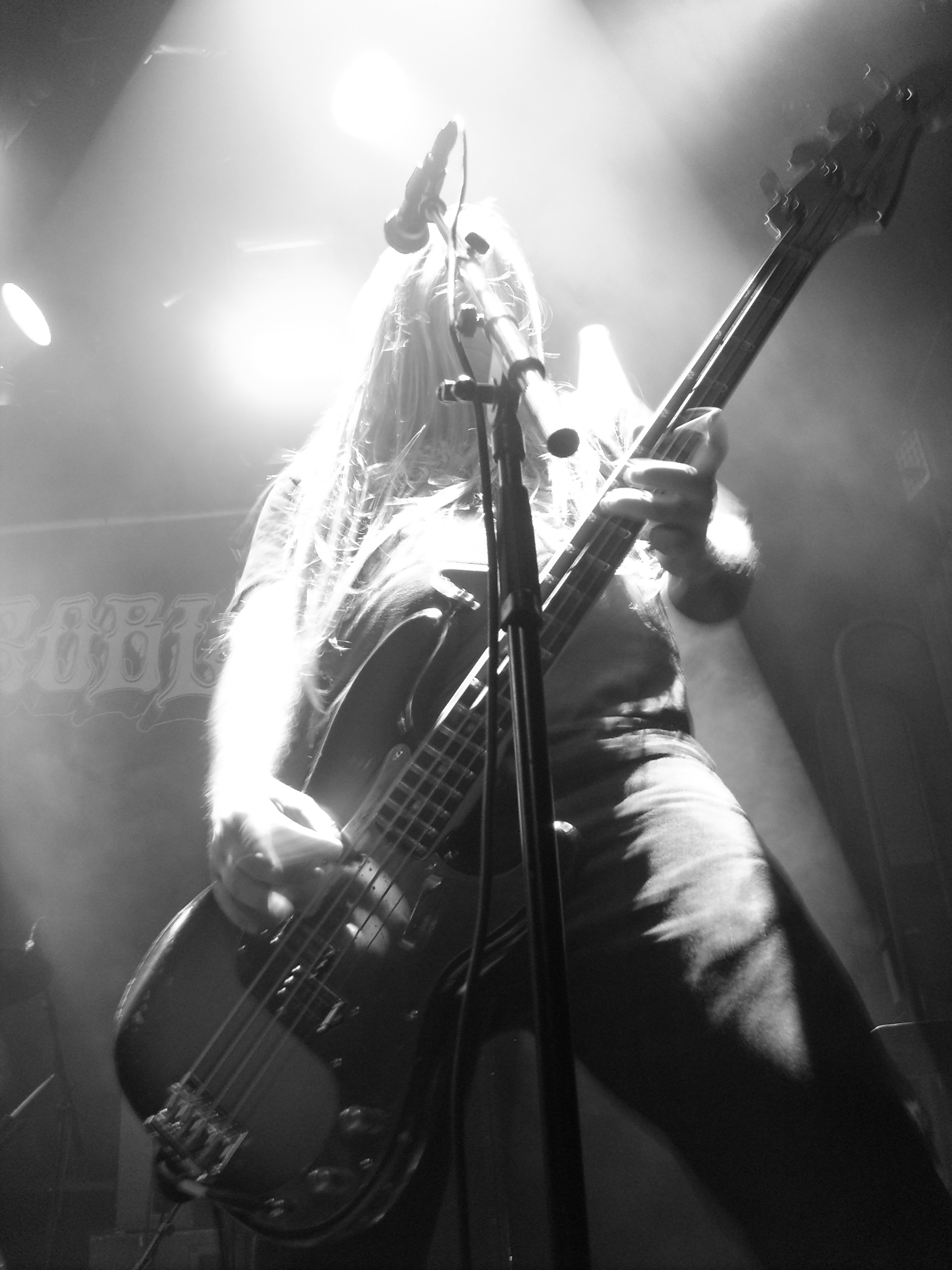 (Picture : Lindsy Bouten)