Portugal and Instrumental Postrock is not a combination I think off at first. I didn't expect much from Catacombe as I also did when I first listened to Toundra from Spain. Both bands surprised me with quality based Postrock. Toundra has the energy and speed in their sound. Catacombe is more focusing on atmosphere and groove; if they are inspired by the Portuguese fado and sun.


With that being said can a Postrock album still be interesting in 2014? Thousands bands already did the trick of balancing between softer introductions and heavy emotional climaxes. What is a Portuguese band adding to the pile of other bands you think? I assume you will answer "Nothing". Their third album is a new style in Postrock; still I am impressed. What I like about 'Quidam' is the compact songs and there are only six songs so they make the point quite easy with their instrumental music. The quartet doesn't bore you with long introductions; they just stick to the core of the job.

The interesting part is not the ideas because these are similar to 1000 other bands. The best thing is Catacombe are great arrangers and they show with "Ninho de Vespas" or "Nadir" how to produce a catchy Postrock song. They kept the music relative simple; less is more. At the end of "Shroud" they introduce a heavy end part to kick you in the balls. "Lolita" is starting in a quiet way; later it's leaning a bit too much on the
God is an Astronaut
atmosphere. It's the only downside of this album.
In the tradition of
Jakob
"Mental Confusion" is the next lovely tune of the album. Mixed and mastered in the Tonmeisterei studio (known from
Omega Massif
) in Germany the sound is massive and heavy. What else can I say? If you are still into this kind of Postrock you definitely should give 'Quidam' a try and don't get confused from the
Celeste
inspired artwork.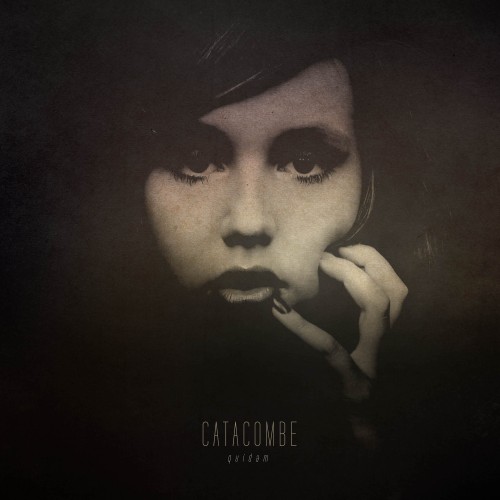 Tracklisting
1.Zenith 5:43
2.Ninho De Vespas 7:45
3.Shroud 5:49
4.Lolita 6:34
5.Mental Confusion 5:29
6.Nadir 5:23
Line up
Pedro Sobast
Gil Cerqueira
Filipe Ferreira
Pedro Melo Alves