Black Cobra, Bison BC, Arabrot - A Bison stampede...
Last Friday a brutal package landed in the Patronaat in Haarlem. The terrible two-some of Black Cobra teamed up with Canadian riff-worshippers Bison Bc and Norwegian noise-makers of Arabrot.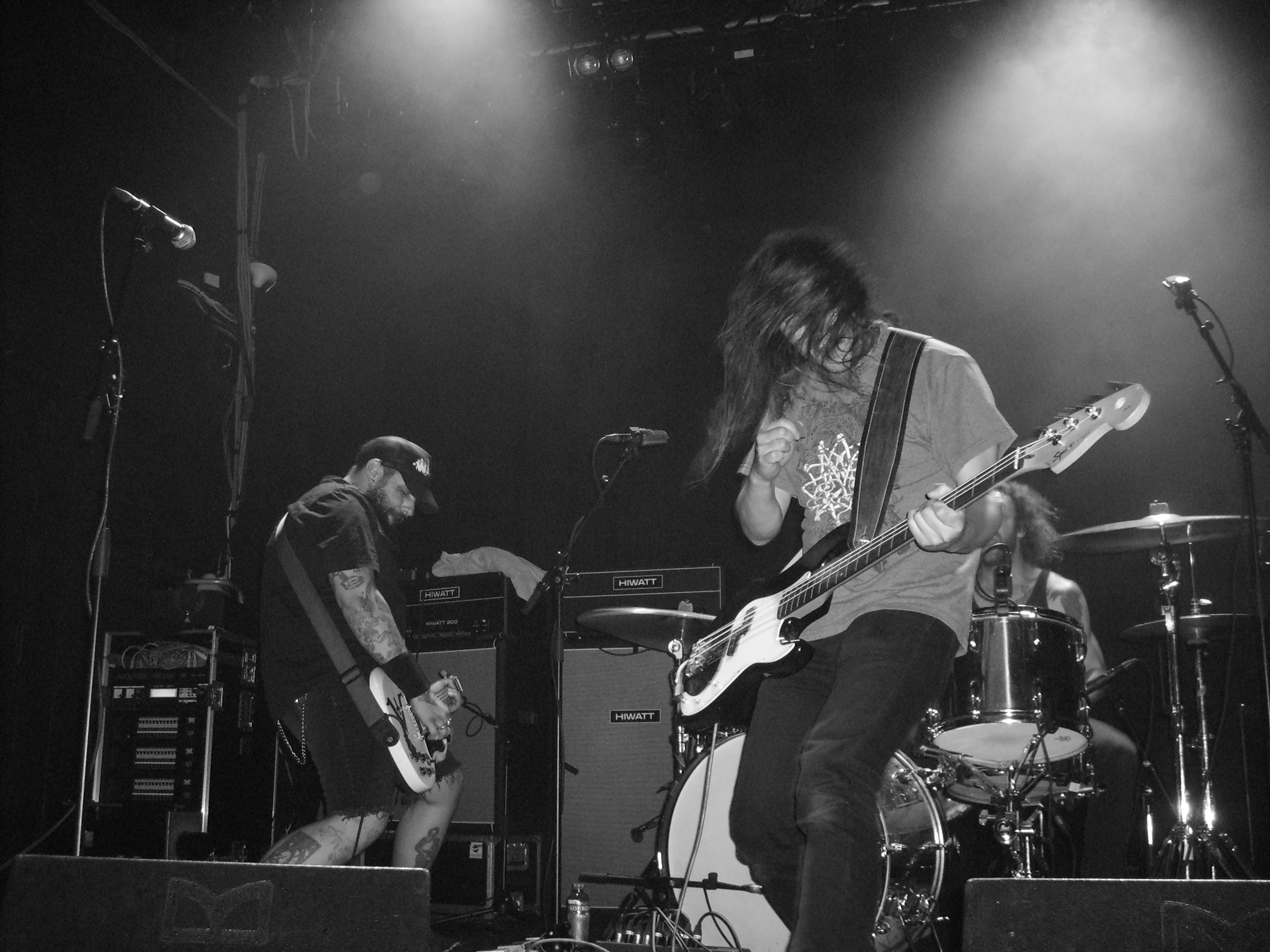 Bison BC (Picture: Lindsy Bouten)

This was the first time I witnessed a show in the cozy Patronaat. First thing noticed, was the only half-filled venue. Are people from Amsterdam so stubborn and never leave their own city? Anyhow, we entered the venue when Arabrot already played half their set. Nonetheless the few songs we saw were quiet alright. Nothing new, but decent and catchy. They reminded me of a mix of Unsane and Eyehategod a bit. Noisey sludge with a hookey edge to it.
After that the Canadian riff-masters of Bison BC entered the stage as a wild stampede of bison's in heat! They started their set with a noisy, atmospheric build up intro, to unleash riff after riff upon us from that point on. Although I'm a big fan of their older records like Quiet Earth and Dark Ages; I think the new record isn't that good as the first three records. Unfortunately for me the setlist tonight contained a lot of new material. However this band does their thing with so much energy, passion and fun. They gave themselves 200% with smiling faces, that even when you don't like this band you need to give them some credit. It has been a long time, that I've seen a band working so hard on stage and the best thing of all; they are enjoying themselves! Halfway the set it payed off, more and more people started to move and banging their heads. Good, energetic set that kicked the audience awake.

After that it was up to the powerhouse duo of Black Cobra. They started off really sloppy, with a terrible thin sounding guitar. This way the first 3,4 songs kinda felt like an anti-climax to the harsh, power Bison BC produced. Luckily the sound got better and better and after a song or 5, they were back on track. Bit by bit the wall of sound by these two guys got heavier and better. The combination between them is really cool to see, they feel each other blindly and that shows in their performance. Massive riffs, good songwriting and loads of energy. The setlist was a good combination of old and new material. Especially the songs of Interval did really well. Slow start, but in the end a very fulfilling good show.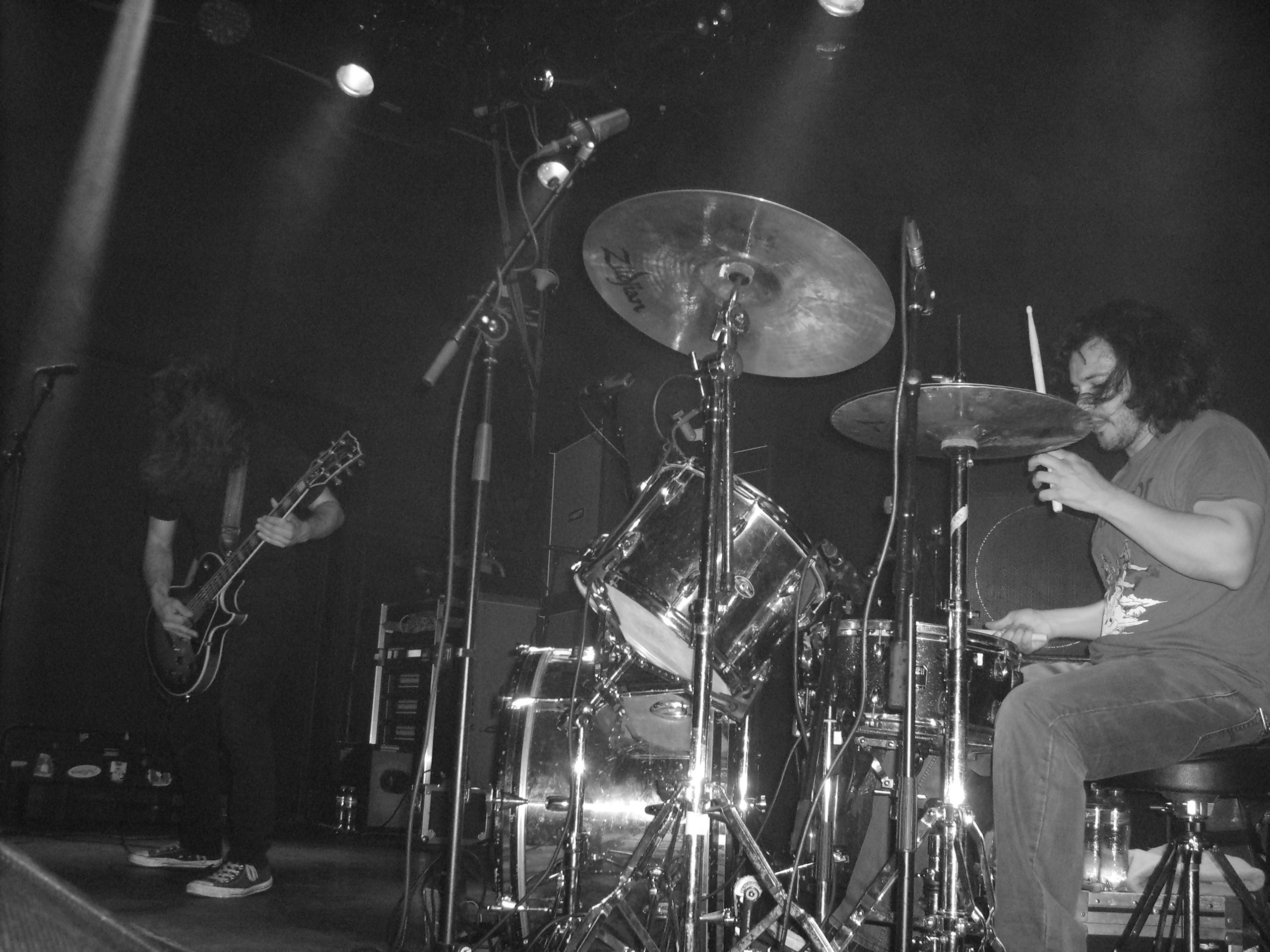 Black Cobra (Picture: Lindsy Bouten)