Kvelertak, Acid Deathtrip - Norwegian horde on the loose!
On this summer-night, Kvelertak did a last-minute club show in Dynamo in Eindhoven, during their festival tour. Considering it was a last-minute show, it was really good to see, that about 250 people showed up that night.

Opening act was the Dutch blasphemous boogie stoner/sludge band
Acid Deathtrip
. They recently released their awesome debut album on Reflection Records. Obviously most of the people showed up to see the main-act, but
Acid Deathtrip
pulled it off to get some good response from the crowd. They heavily suffered of a bad sound, which resulted in a blurry mix. Too bad, because they have some seriously killer riffs among their songs. Even with the shit sound, the band did their best which payed off in good response. Especially the vocals of
Bobby
are a strong point of this band. They also played a new song of the upcoming split with Hangman's Chair, which is different towards the older songs and to my opinion not as good. All in all a good show!
After that it was up to the Norwegian powerhouse called
Kvelertak
. This band turned into a big rock 'n roll act overnight, after they released their debut album. Some people are skeptical about this band, because they are somehow hyped, but I only can say it is a very well deserved hype! When they entered the stage, their singer had a stuffed owl on his head with lighten red eyes. The set list was a good mix of old and new. Good to see, that the songs of their last album
Meir
already got a good response. Obviously it was no surprise, that the songs of their debut got the biggest feedback.
Although the response was quite good, somehow the spark that would set the place on fire didn't emerge that night. None the less,
Kvelertak
proved us to be on top of their game and gave us a highly energetic set. It is awesome to see a band, which is giving themselves for 200%. Good show!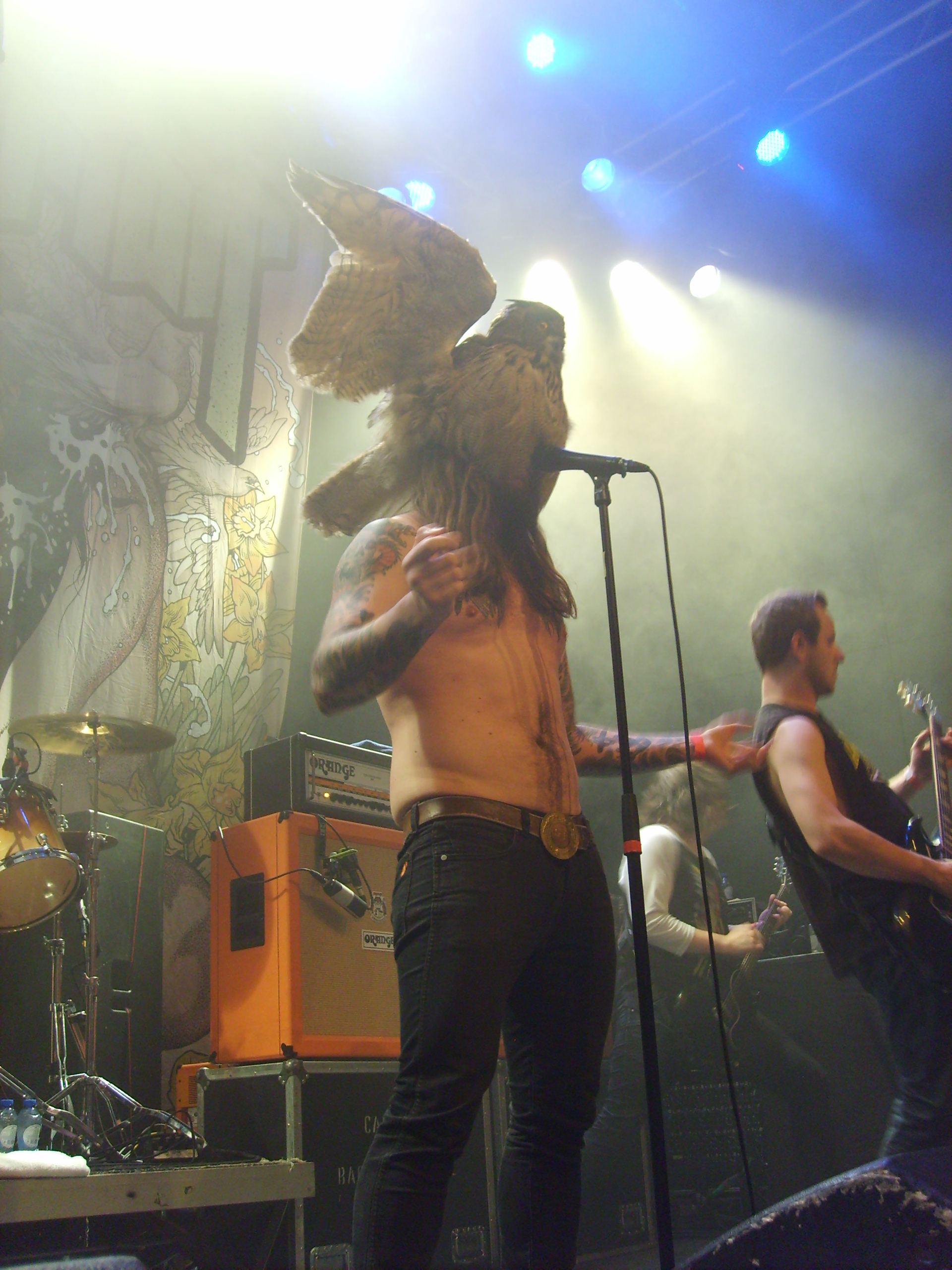 (Picture : Lindsy Bouten)