On Sunday the 6th of October, the Baroeg had booked an awesome death-metal package. Two great tours came together that day and joined forces, to lay waste to the soil of Rotterdoom.
Unfortunately due to stupid traffic-jams, we missed out on the first band that day. Dutch death-metal mongers of Antropomorphia, apparently gave away a decent show.
Next up were English occult death metal masters of Grave Miasma. So, when we arrived the Baroeg I just had time to order a beer before these guys blazed away, with their fierce, brutal and haunting occult death metal sound. Last time I saw them on Roadburn, they absolutely blew me away! The first couple of songs suffered from a poor sound, which didn't help for the eerie, dark vibe they have in their death metal sound. Also good to see, that Grave Miasma pulled out the full deal with décor, candles, skulls, incense, blood on their faces. Not original, but it still helps to create a certain vibe. Their no nonsense attitude, gave their show brutal power, a very fierce, piercing sound, that reminds of old Incantation but with loads more atmosphere! During the set the sound got better and they gave away an amazing show, with one of the guitar-players doing total over the top eerie sounding guitar-solos. The band gave a very enthusiastic, wild stage show and they even got
wilder, when the crowd picked up on their energy and started banging along! Their awesome evil sounding vibe destroyed the Baroeg, the best show of the day, by this amazing band!
After that evil, devastating show it was up to Austria zombie-horde called Zombie Inc. Apparently this band holds ex-Pungent Stench members. Since Club Mondo Bizarre is one of my old time favorite death metal albums ever, I was curious to see this band. The band totally dresses up like zombies, with good masks, etc. They play groovy, oldschool death metal a bit in the vein of Pungent Stench, but faster and straight forward. When this band played their show, it became clear that the audience was teamed up in two camps! One camp being the underground, occult death metal elite, that wants to see Grave Miasma and Necros Christos and the other camp being the death metal hicks coming to see Grave and Zombie Inc. A total switch of crowd happened in front of the stage. None the less, the crowd in front of the stage made one big party together with Zombie Inc. Banging like maniacs and creating a moshpit. After a while, this band became a bit dull for me, too predictable…
Necros Christos" title="Search for Necros Christos">Necros Christos is a band that I have a 50/50 relationship with! I've seen them 4 times before and two of those shows were great, but on the other hand I also saw two very terrible shows. I even walked out on those shows… The biggest problem, probably with this band is that they often have a cold, mechanical, clinical sound! Especially compared to their tour buddies of Grave Miasma, this was still the case, due to this sound they aren't able to create the atmosphere the songs need. On record they succeed, but live they often (not always) fail! This show was an o.k. show though! The second song was the amazing tune 'Doom of Kali Ma'. The first part of the set felt kind of clinical again, but after a while the vibe and sound got better and it turned in a heavy and very enjoyable show! Still some of their riffs are very staccato riffs, which not always flow. It feels sometimes, that their riffs stutter. On the other hand they have a very charismatic frontman. A 70/30 show this time!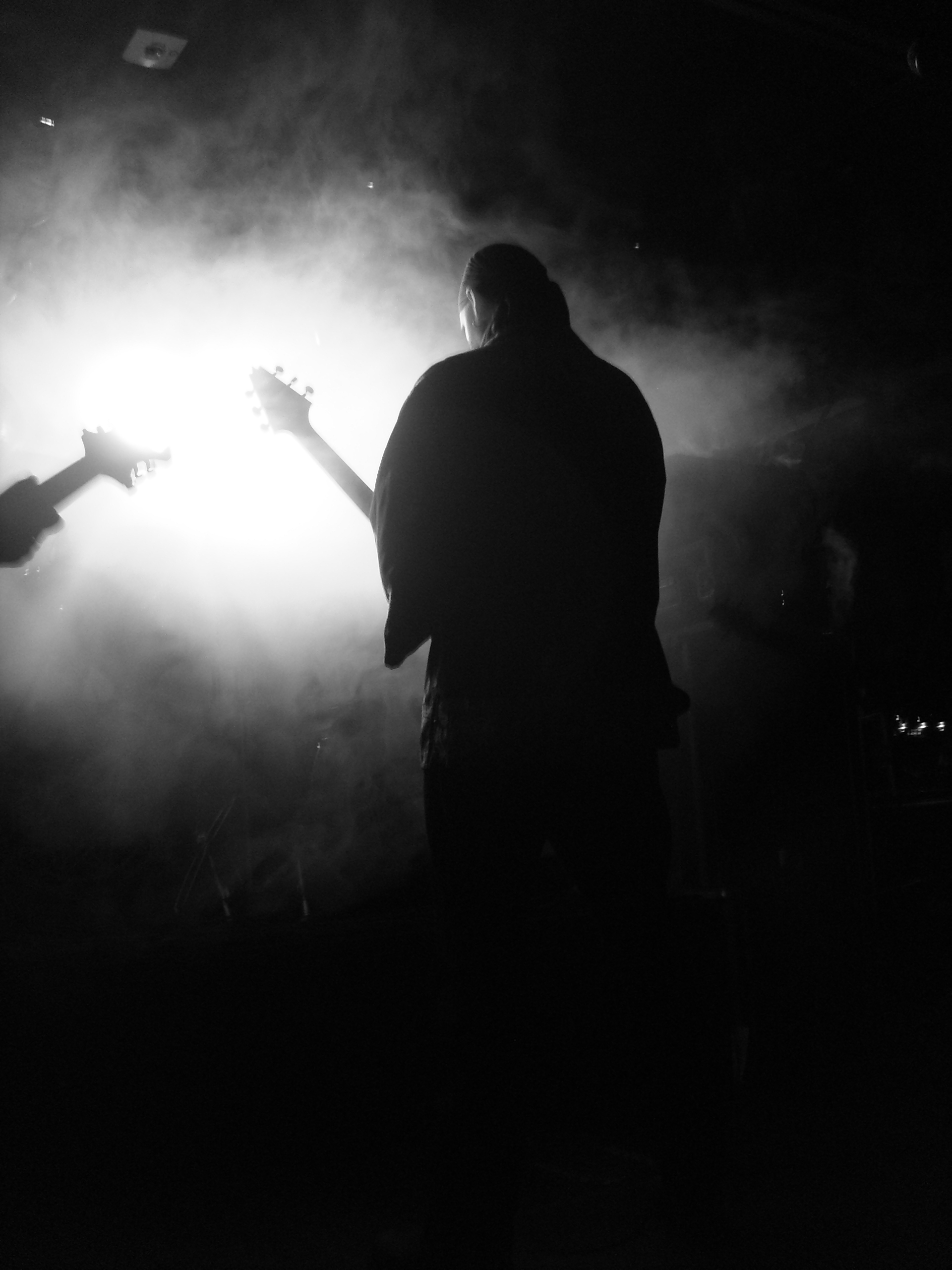 (Picture : Lindsy Bouten)

Tonight's headliner were the Swedish oldies of Grave. Again a switch of crowd happened in front of the stage. Nonetheless, Grave started with power and energy. Really good to see that this band still enjoys what they are doing! The passion and fun worked very positive on the crowd, even with a very bad sound in the first part of the set! Nonetheless, the front rows went berserk and started a wild moshpit, with even an occasional stage-diver. This got the band even more enthusiastic and started to joke around with each other on stage. An example for a lot of younger bands! By the time they played my favorite 'You'll Never See', the sound got better. Even though the nowadays version of this song sounds a bit more sloppy and different, I enjoyed it! I didn't see them in their "hey-days", so I need to enjoy them now. I couldn't help to be a bit bothered by the sloppy playing, but the sheer joy on stage worked affective. They started to play each other instruments during songs and all kind of other jokes, they pulled out on each other. The band and crowd loved it! The last song of that night was the title-track of their new EP Morbid Ascent. There was no encore… Especially through their joy and passion a great show to witness!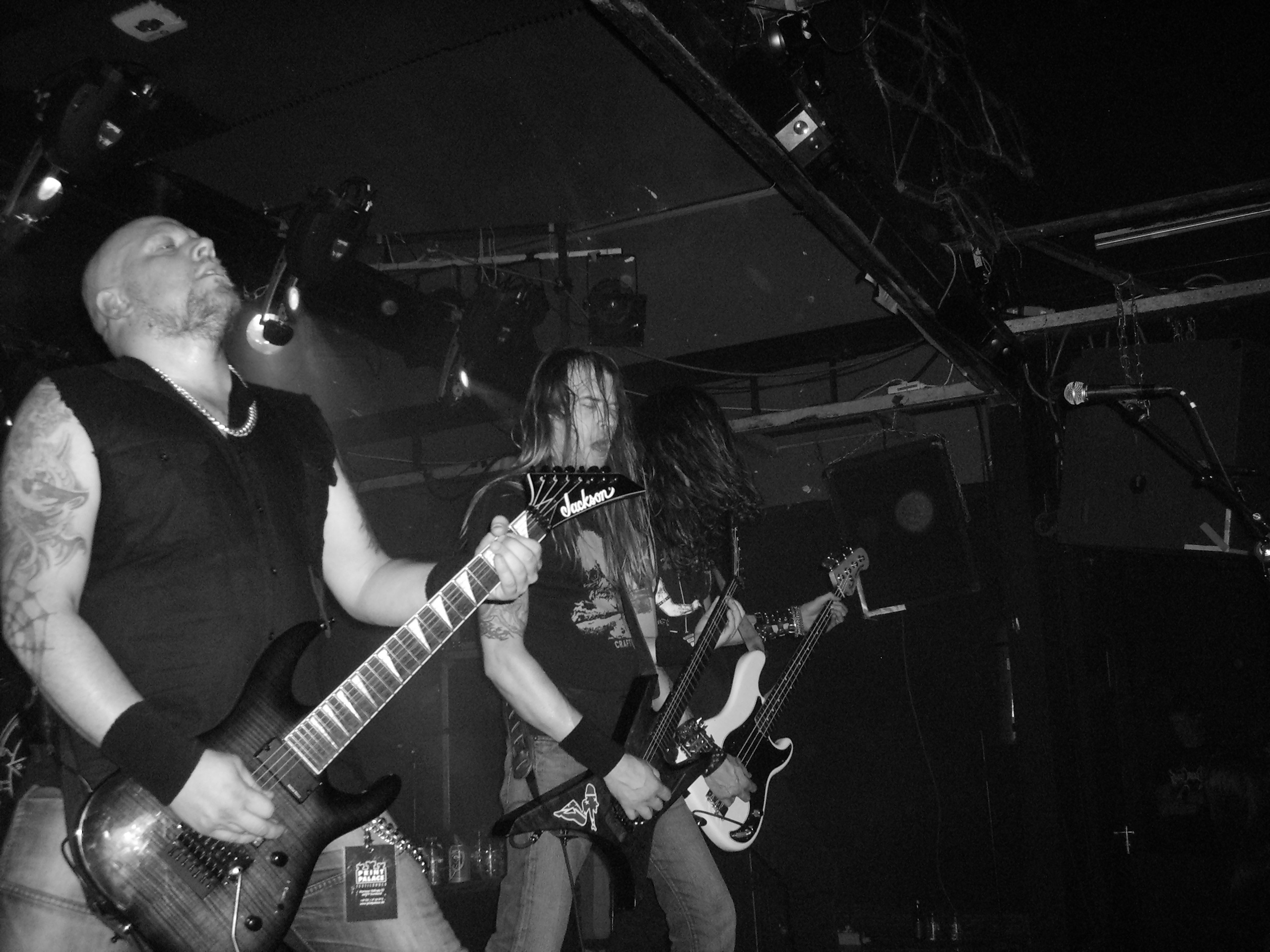 (Picture : Lindsy Bouten)