Somewhere during 2014 there's a new album planned from The Gaslight Anthem. The band with vocalist Brian Fellon made this statement somewhere in july 2013. So why this album you might ask. Well since their previous album Handwritten was released on Mercury Records it's probably a way of making money for Side One Dummy's. Indeed their previous record company where they released The '59 sound and American Slang.
Like the name says,
The B-Sides
, this album is filled with special versions of their own songs or covers from bands like Rolling Stones, Pearl Jam and Fake Problems. But to be honest most of these songs have already been released on their Singles Collection 2008-2011. So it's pretty obvious that most of the fans already have these songs and it's probably just a way of Side One Dummy to seize the moment and grab some extra hard earned money.
Of course this kind of releases are a kind of redundant but on the other hand if it wasn't for these kind of record labels a lot of bands wouldn't make it. Because of this kind of labels that are willing to put some money on the table for an unknown band and gave them an opportunity to record their music. So in a way I think that might be supportive to Side one Dummy's, on the other hand I've already got the albums from these guys so why would I pay extra money for some redundant release? Indeed I don't.
As for the gentlemen from The Gaslight Anthem, well let's say I'm very curious and sceptic at their new album. Why? Last years performance at Paaspop Festival was hideous, outrageous and bad. The band just came on did their thing, no crowd participation or whatsoever, and went. As far I'm concerned it could be their last…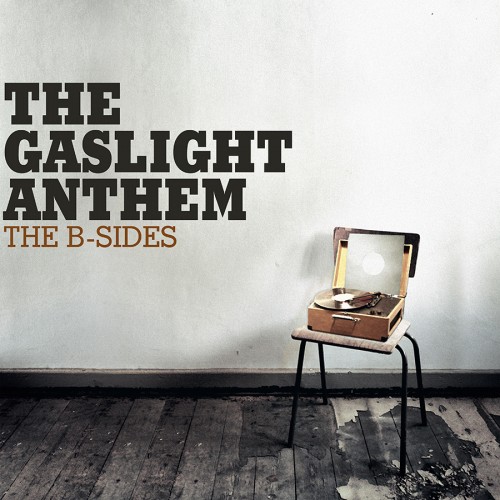 Tracklisting
1. She Loves You
2. The '59 Sound (acoustic)
3. State of Love and Trust (live) (originally written and performed by Pearl Jam)
4. Tumbling Dice (originally written and performed by the Rolling Stones)
5. The Queen of Lower Chelsea (acoustic)
6. Songs for Teenagers (originally written and performed by Fake Problems)
7. Great Expectations (acoustic)
8. Antonia Jane (acoustic) (originally written and performed by Lightning Dust)
9. American Slang (acoustic)
10. Boxer (acoustic)
11.Once Upon a Time (originally written and performed by Robert Bradley's Blackwater Surprise)
Line up
Brian Fallon—lead vocals, guitar
Alex Rosamilia—guitar, backing vocals
Alex Levine—bass guitar, backing vocals
Benny Horowitz—drums