Dokkem Open Air 2013 - Day. 1 - Mud, stale beer and loads of rain!
First Day" title="Search for

First Day

">

First Day
This was the second time I witnessed this cozy festival all the way up in Friesland, close to the Waddenzee. It turned out to be one of the wettest and muddiest festivals I ever experienced! It rained almost the whole weekend! None the less, Dokkem Open Air is slowly becoming a very serious festival. This year they had two full festival-days and that showed in the setting of the festival (which was way bigger) and visitors. This year a big outside stage was build, as well as the usual tent-stage.
Hell City" title="Search for Hell City">Hell City
The opener of the festival was the local band Hell City. They won their slot, with some kind of band-competition. Due to the ongoing rain and people still coming in and building up their tents and stuff, not a lot of people watched this show. The band did their best with their metal/rock, which kind of reminded me of Stone Sour with female vocals.
Dyscordia" title="Search for Dyscordia">Dyscordia
This Dutch band plays a really, weird technical mix of death-metal and more power/heavy metal kind of stuff. Like a mix of Dying Fetus with Queensrÿche. This band was definitely not my cup of tea, so I went out to conquer the rain and check out the only distro there was on the festival.
After All" title="Search for After All">After All
Next up the Belgian thrashers of After All. This band has been around for a while and is playing typical Bay Area thrash-metal of the mid 80's. This band knows what they are doing and you can see, feel, and hear they are very skilled musicians, but it all sounds too familiar. It is decent played thrash-metal, but never, ever has it gone outside the box and that way it becomes predictable. Due to the constant rain, also a lot of people didn't move outside the tent-stage, which resulted in a pretty empty field.
Aborted" title="Search for Aborted">Aborted
After that another Belgian band emerged the stage. Aborted kicked off with a song of their new album The Global Flatline and they literally kicked everyone awake! A really, good and brutal show, is what followed. The set list existed out of new and older material. This was the first band, which really got a good response of the crowd and the first pit/movement of the day. Funny thing during the set: a guy in a wheelchair entered the moshpit and dominated the moshpit, by riding everyone in the knee-caps!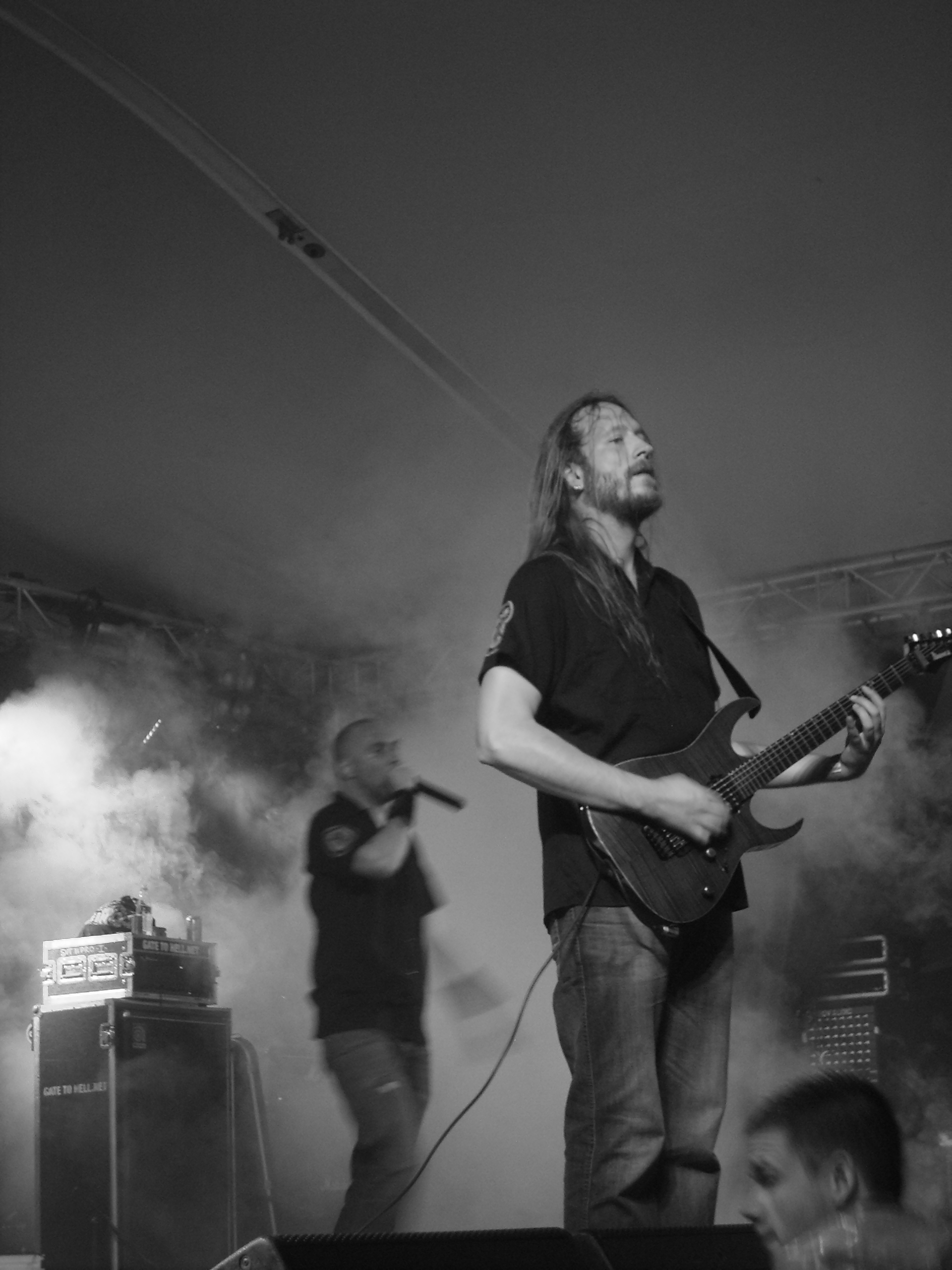 Witchcraft" title="Search for Witchcraft">Witchcraft
After those brutal tunes, I was surprised to see so much people waiting outside in front of the stage for Witchcraft. They started 20 minutes later, apparently because they smoked a lot of the Dutch weed and were a little hazy… They opened the show with the song 'Dead End' of their last album Legend! I thought that was a pretty bold choice, to open with, since that songs lasts for 12 minutes… Surprisingly I wasn't the only one enjoying this band. However I'm not sure what the attitude from Magnus Pelander was all about, but he did a really strange (stoned) stage performance. He kind of seemed bored and pissed off, that he had to play in front of "black-shirts" metal people, which he actually kind of said later on in the show. His weird show, with silly dance-moves and lack of interest, made it a weird show to see. Especially since his new band is a really good, solid, performing band. He did no justice to his own band! None the less, due to the brilliant playing band a good show with new songs as well as golden oldies like 'Wooden Cross (I can't wake the Dead)'. Magnus should clean up his act, or not play metal-festivals anymore, if he doesn't want to!
Inquisition" title="Search for Inquisition">Inquisition
After the good Witchcraft show, it was time for the first real highlight of the festival. It is always hard to get a good sound of a two-man band straight from the beginning. So Inquisition suffered from a bad sound in the first couple of songs. The guitar mix was way too soft, which resulted in a wall of drums. After a couple of songs it became better and from there on, the show was absolute brilliant! This two piece knows how to pull it off to produce some of the best catchy, aggressive, fierce, cold black-metal I've heard in a long while! I was afraid they couldn't pull it off, to reproduce their albums, but the succeeded big time! Absolute two-piece black-metal commando powerhouse, which floored me complete! Brilliant show.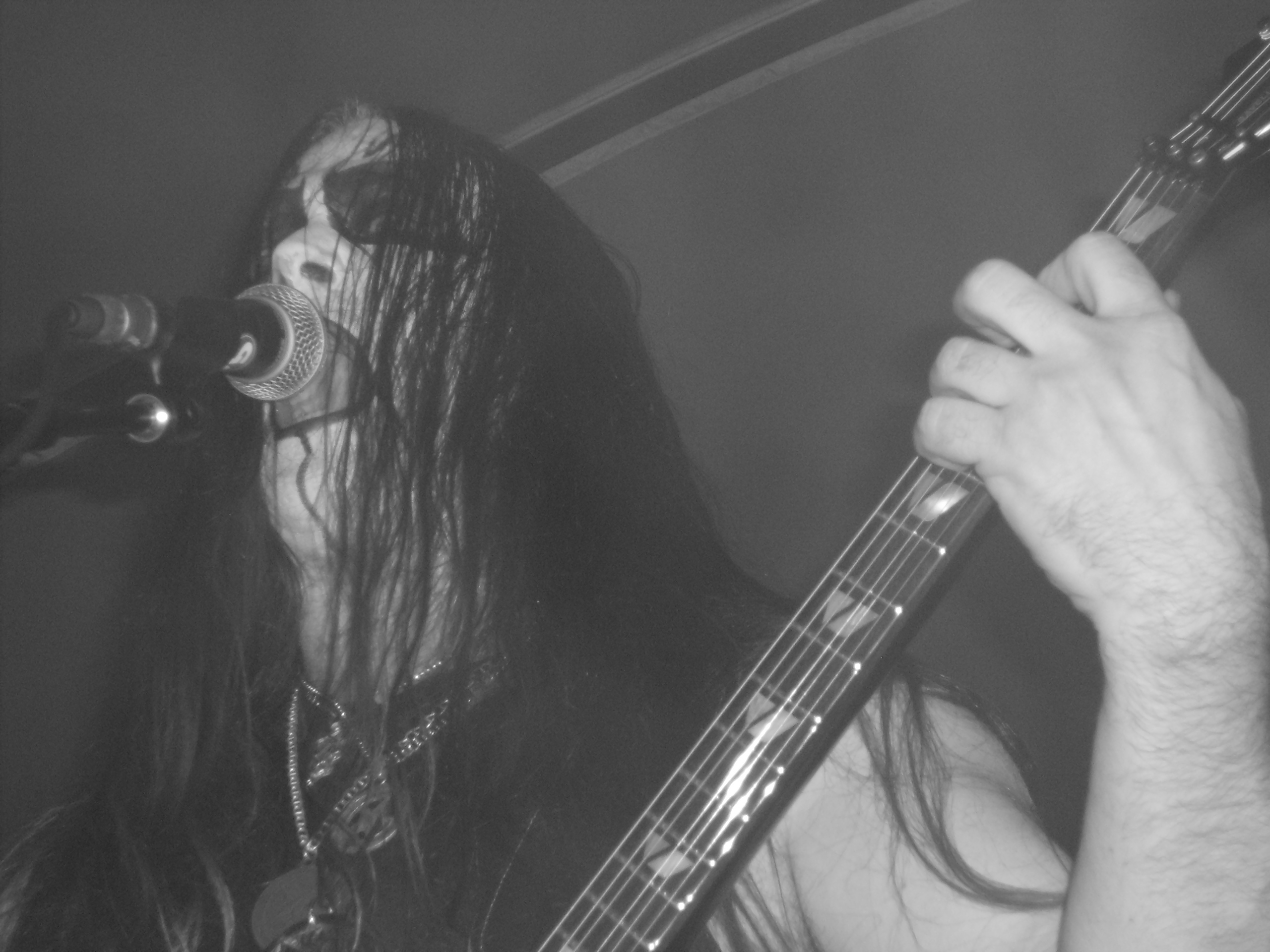 Symphony X" title="Search for Symphony X">Symphony X
After the punishing show of Inquisition, it was time to get some refreshments and food. In the background I heard Symphony X. Could hear on the response of the crowd they did well and sure if you dig prog/heavy metal kind of music, this will be a band on the top of the bill, but for me it didn't do anything.
Misery Index" title="Search for Misery Index">Misery Index
I've seen this death-metal outfit a couple of times before and I always really like the fact, that they take their political views and beliefs seriously and talked about that during shows. Somehow they apparently lost that, since they not once talked about their views, pity! None the less, Misery Index came, see, played and conquered the day! Their crusty death-metal did really well and got some really good response from the crowd. In fact they probably got the biggest pit during the festival going. The set list existed out of old and new material, but they crowd ate up every tune they produced. Really tight, brutal show, especially their drummer was ridiculously good and tight. Hammer show of a band that always delivers!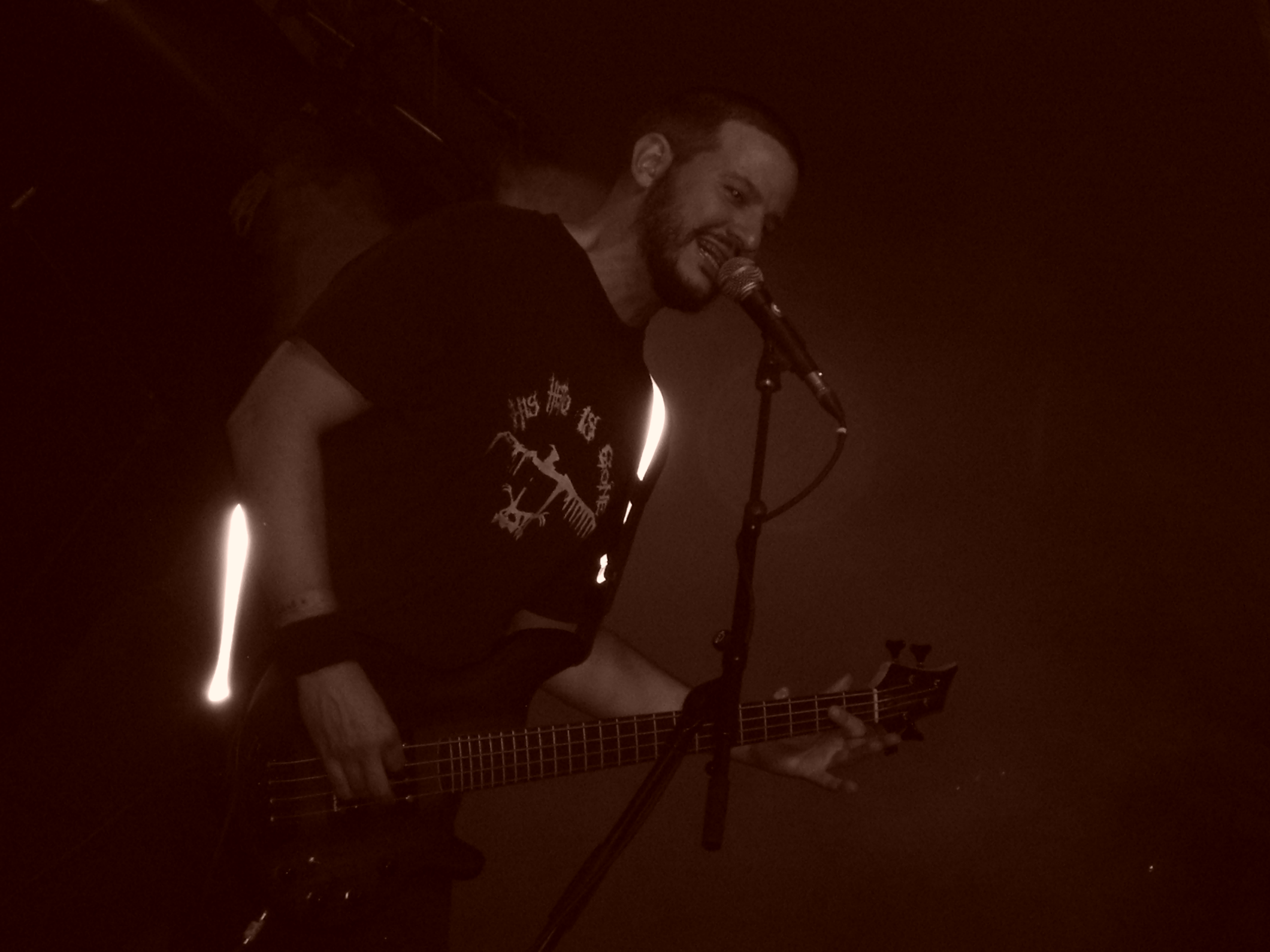 Iced Earth" title="Search for Iced Earth">Iced Earth
Iced Earth" title="Search for Iced Earth">Iced Earth headlined the outside stage and it became clear quickly why, because they pulled the biggest crowd of the day. They gave a good show, but to me it sounds like a heavier Iron Maiden, which is obviously not a bad thing, but nothing special! Really good response of the crowd though, so they did something right…
Amorphis" title="Search for Amorphis">Amorphis
I'm of the generation that got to know this band, by their death-metal classic Tales from The Thousand Lakes album. After that I kind of lost track of this band, but during the years I heard some of the new stuff, that always intrigued me, but never convinced me to buy the albums. I was curious to see how those albums turned out in a live-situation. Cool to see, a lot of people stayed until the end and that resulted in a packed tent-stage for these Finnish bangers. From the start the crowd ate out of their hands, and I was kind of surprised to see such a good response. They played a lot of newer songs and unfortunately for the older fans, not a lot of the first two albums. None the less, it was a really good, entertaining show, although I sometimes miss some balls in the newer songs. Their singer Tomi Jousten is an excellent vocalist and performer; a born frontman! The perfect band to end a rainy, but very fulfilling first day of Dokkem Open Air. Up to day two…
(All Pictures : Lindsy Bouten)