Oceansize - Feed to Feed
To celebrate their 10th anniversary, United Kingdom's finest Oceansize, released a new EP called
Home and Mirror
a few months ago, where they tried to do things a little different (see review as well). To please their true fan base, they also released a brand new 3 DVD and 4 CD box for this special occasion.
Oceansize
played 3 gigs at the Roadhouse in Manchester, where they played their 3 full-length albums
Effloresce, Everyone Into Position
and their latest effort
Frames
entirely live. Filmed by 5 cameras at the same time, this DVD box shows
Oceansize
at its absolute best. I'm glad I've witnessed the band live myself as well, in a short but stunning performance as support act for 65daysofstatic, and I can say for everyone who've seen them live; it's worth every single penny. This DVD box definitely shows the bands capabilities. The venue itself is not too big which really adds something to the atmosphere of the DVD and the same atmosphere you'll catch when you see these guys live. Besides the small venue, the light technician really did a good job as well, switching mostly between atmospheric blue and red lights.
And music wise, all 3 DVDs are really exceptional.
Oceansize
is known for their switch between styles over the passed ten years and over these 5 hours or so of DVD material, you'll witness their switch from more post-hardcore/Tool influenced material to ambient, post-rock and progressive rock (think Porcupine Tree and Ulver) on a Meshuggah timing level. To keep things a little interesting,
Oceansize
also invited members from Amplifier and Kong to peform a track on the first DVD. Something they could have done a bit more often in my opinion. I'm not that much a DVD person myself so I must admit not watching all the material without doing something else as well. 3 DVD's is a long sit but definitely worth it for the die hards. Luckily, the DVD box comes with 4 audio cd's as well including the whole performance and all the encores on a separate fourth cd. The only down side is that this DVD box has absolutely no special features or whatsoever. It would have been nice to see at least some interviews or backstage material, but
Oceansize
decided to let the music do the talking and I actually can't blame them for that. Besides that, this DVD-box is excellent enter level material for the starters as it gives both a good impression on their studio albums as well as their live performances. Hope to see them soon again!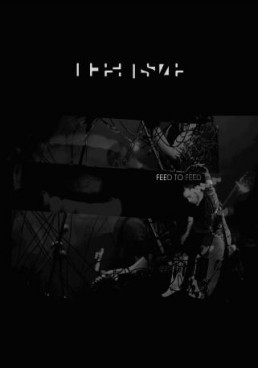 80

/

100

1
Details
Superball Music / EMI
Released on Friday Sep 25th, 2009
Progressive Rock
Writer
@Brent_
on Monday Feb 22nd, 2010
Tags:
#oceansize
Tracklisting
DVD 1 : 16.10.08
01. I Am The Morning
02. Catalyst
03. One Day All This Could Be Yours
04. Massive Bereavement
05. Rinsed
06. You Wish
07. Remember Where You Are
08. Amputee
09. Unravel
10. Women Who Love Men Who Love Drugs
11. Saturday Morning Breakfast Show
12. Long Forgotten
13. Paper Champion
14. One Out Of None
DVD 2 : 17.10.08
01. The Charm Offensive
02. Heaven Alive
03. A Home To A Shame
04. Meredith
05. Music For A Nurse
06. New Pin
07. No Tomorrow
08. Mine Host
09. You Can't Keep A Bad Man Down
10. Ornament/The Last Wrongs
11. Drag The 'Nal
12. Dead Dogs An' All Sorts
13. As The Smoke Clears
DVD 3 : 18.10.08
01. Commemorative ____ T-shirt
02. Unfamiliar
03. Trail Of Fire
04. Savant
05. Only Twin
06. An Old Friend Of The Christy's
07. Sleeping Dogs And Dead Lions
08. The Frame
09. Voorhees
10. I Haven't Been The Claw For Ages
Line up
Mike Vennart - guitar, lead vocals
Steve Durose - guitar, backing vocals
Richard "Gambler" Ingram - guitar, keyboards
Steven Hodson - bass, keyboards
Mark Heron - drums