After the unleashing of Spear of Gold and Seraphim Bone part I in 2011, 2013 will see the second installment of this project. Mories (Gnaw Their Tongues/De Magia Veterum/Seirom) and Eric (Mowlawner) conclude the journey through hypnotic insanity they started with the first part. This second part serves as a chapter of its own. Atmospheric disenchantment, condensed in noisy slabs of ritualistic drones. Aderlating is holding you in a death grip.


Right from the start in 'Per Luciferum Dominum Nostrum' the noise textures are asphyxiating the listener and would drive normal people towards insanity. Lighter textures are welcome in 'Worship Dead Gods', similar to Mories' work in
Seirom
the shoegaze genre is not far away. When you don't expect it, grating staples of noise are putting you back in a tunnel where light is likely not being expected. With echoing voices and screams 'The Seer is Burning' is still a long road to go.
The travel continues and once out of the tunnel you still can't see anything because of fog. Still the screams are surrounding you and no escape is possible. After the fog a strong wind has come up in 'Descending The Naraka II' where ghosts still roam and creepy noises are bouncing through the layers of sound. The chaos is impending and struggling towards a climax. Two seconds of pure silence afterwards feels like warm bath.

In the stream of noise of 'A Vessel for the Void' a woman's voice in the back is heard together with mechanical sounds. Closing part 'Rope Burn Christ Mass' tends to start a bit timid but insanity takes over fast with psychotic voices and monster growls. Hell, the boys from Aderlating truly have made a hellish ride. Its noise, but it don't irritate and bores you: it overwhelms and asphyxiates you like a bag over your head. A really black bag of course!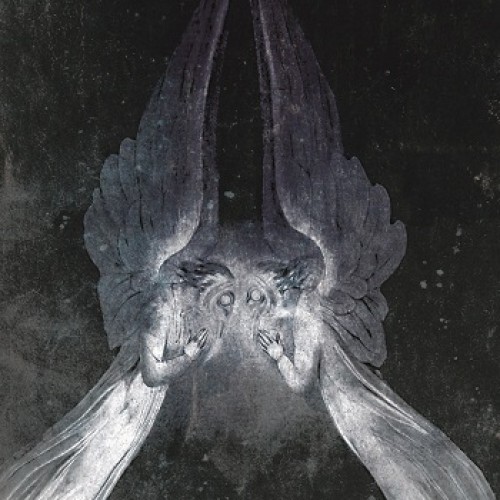 Tracklisting
1. Per Luciferum Dominum Nostrum
2. Worship Of Dead Gods
3. The Seer Is Burning
4. Wheb The Darkness Overwhelms Angels Return To Their Graves
5. Black Shround White Candles
6. Descending The Naraka II
7. A Vessel For The Void
8. Rope Burn Christ Mass