Atypeek Music once again found other labels to co-release another hectic noisy Jazzrock record. Kouma might be a crossing between a pony and a bear but is also the name of a trio from France that brings hellish noise into your living room. Cacophonic geniuses or some released anger in an abstract way? Kouma is somewhere in the middle.
This is not the first jazzy album I reviewed the last couple of months from the label. I am getting a bit tired of bands that try to be different, want to experiment and just jam. Not that Kouma is just try to play something exclusive; they come with funny guitar and saxophone sounds. The part I miss on this record is the groove.
One of the best bands in this genre, Zu, is a beast too but in most songs they always find the groove. Kouma comes up with an interesting and catchy melody as main part in the songs "Nevada Breakdown" (a reference to Black Flag?), "Pound Zero" or "Fundoshi". When this is repeated endlessly the drum guy is freaking out like a maniac. He has skills but doesn't understand the message "less is more".
The B side of the album (there is also a CD version) is more sophisticate. In the songs "Brazilian Blowout" or "Frichti" there is a distinct line to discover however I am getting a bit tired of the saxophone. I guess that is just me who has heard too much of this instrument the last months. I always admire when a band goes nuts although Kouma is working on my nerves. However I guess the trio will see this as a compliment.
People who can't get enough of hectic jazz with noisy saxophone playing can add 10 points more after reading this review.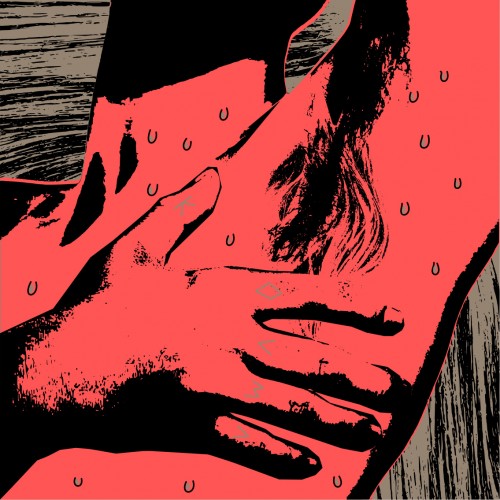 Tracklisting
1.EVTEV
2.Nevada Breakdown
3.Pound Zero
4.Fundoshi
5.Brazilian Blowout
6.Casse Brique
7.Casse Brique
Line up
Romain Dugelay - baritone sax, keyboards
Damien Cluzel - bariton guitar
Leo Dumont – drums