Svin
from Denmark always goes for the win! On their third release in four years they experiment a lot in their sound; thundering drums, sax & clarinet, postrock melodies and doomy guitars. No vocals are needed. They twist back and forth, surprising the listener without forgetting a groove.


Similarities are made with the sound of
Kilimanjaro Darkjazz Ensemble
; however
Svin
is cramping their sound in shorter songs being in a rush without giving the listener air to breath except for the almost saxophone only song '
Satan
'. The last song '
Fede Piger
' continues in the same way before it erupts into a noisy guitar & sax climax with building up drums before. More than eight minutes long it takes up almost one third of the self-titled album.
That also has to do with the minor I have to mention. In this spun out track the band shows where they are really capable off. In the songs before they improvise and making a hectic piece of music with a groove; it only seems they've chosen the easy way. I bet this band is capable of creating even more interesting music if they have used their ideas to create mature songs like the last one.

The quartet have the right skills to play and create songs; next time I hope they hold on the songs' buzz & atmosphere for a bit longer so these are even more remarkable. The organic production of the album is already great though.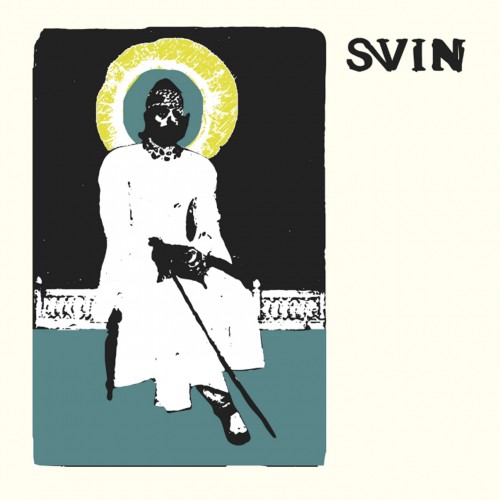 Tracklisting
1.Maharaja
2.Arktis
3.Alt
4.Fuck John
5.Satan
6.Fede Piger
Line up
Lars Bech Pilgaard - Guitar
Henrik Pultz Melbye - Tenorsax/clarinet
Adi Zukanovic - Keys
Thomas Eiler - Drums