Zarboth
is band started out in 2007 and released their two albums in 2009 and 2011. They are from the Paris music scene and play staccato experimental rock not far away from Helmet, Nomeansno and the Melvins including the weirdness of both bands. So far so good; but why is a label re-releasing two older releases that nobody would really care for. If I look on the music site discogs no one is worried about purchasing an album of this band and the debut is for sale for very low prices.


That's no coincidence; the music of
Zarboth
was played in the eighties and nineties thousand times earlier and better so I see no use in re-releasing the duo's music. When listening to both albums a couple of times the impression never lasted long. Sure, both musicians have a good time together creating experimental rock music, never have I felt touched or get the necessity to check them out further.
I wish
Zarboth
and the label good luck in getting rid of the re-released CDs in these times of downloads but I expect the worse.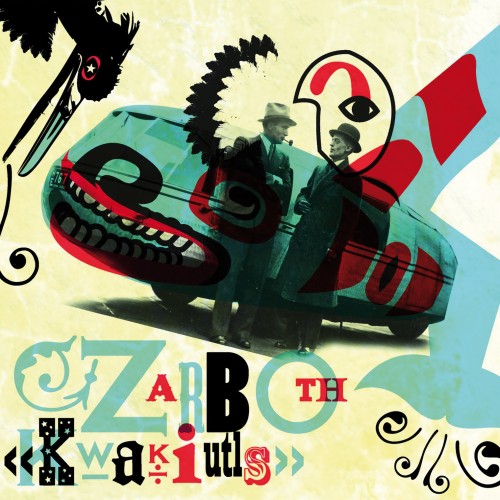 Tracklisting
Kwakiutis
1.What We Eat
2.Sharks
3.Counting & Spelling
4.Headlouse
5.U-Boat
6.Celtic Toupee
7.A Sparrow
8.Salish
9.Saint-Louis-Du-Ha!-Ha!
10.Snob
11.Plaster Guys
12.Coupez Moi La Tête
Zarboth
1.Addict
2.Wilderness
3.Argue
4.Dieceptev
5.Overtones
6.Never Turn
7.Hear Me
8.Realize
Line up
Etienne Gaillochet - Drums/Vocals
Phil Reptil - Guitar/Vocals