Some days are not the best days. Today at
Roadburn
we couldn't catch the awesomeness we wanted to feel. Way in time for the
Steve Von Till
set in
Patronaat
hanging out at the merchandise tables was not a good idea. In time for the show the line was too long to get in so
Metalrage
missed his set. The same thing happened with
Dark Buddha Rising
and
Úlfsmessa
; there was already a line thirty minutes before stage time. Too bad we missed these shows. (Maurice van der Heijden)
In times of disappointment it's good to rely on an old friend and
Repulsion
managed to give the most kickass show of the day. For a festival that is associated with all the different subgenres of stoner rock and doom metal, booking Grindcore legends
Repulsion
may seem a bit off. Their only album, the Grindcore blueprint 'Horrified', will reach the noble age of 30 this June. They started their show with the subtly titled "The Stench of Burning Death" and they immediately showed they were still on top of their game. The sound and the rabid intensity haven't changed for a bit since the release of the album, and the new drummer did a great job emulating Dave Grave's recognisable single-foot blast. All of the songs of the show were played in the same order as they appear on the record, with Scott Carlson jokingly stating "
This is where we flip to side B
".
Motorhead
's song "The Hammer" was covered somewhere in the middle, and after some 40 minutes of top notch Grindcore they left a sweaty audience wanting for more. (Bart-Jan Stoutjesdijk)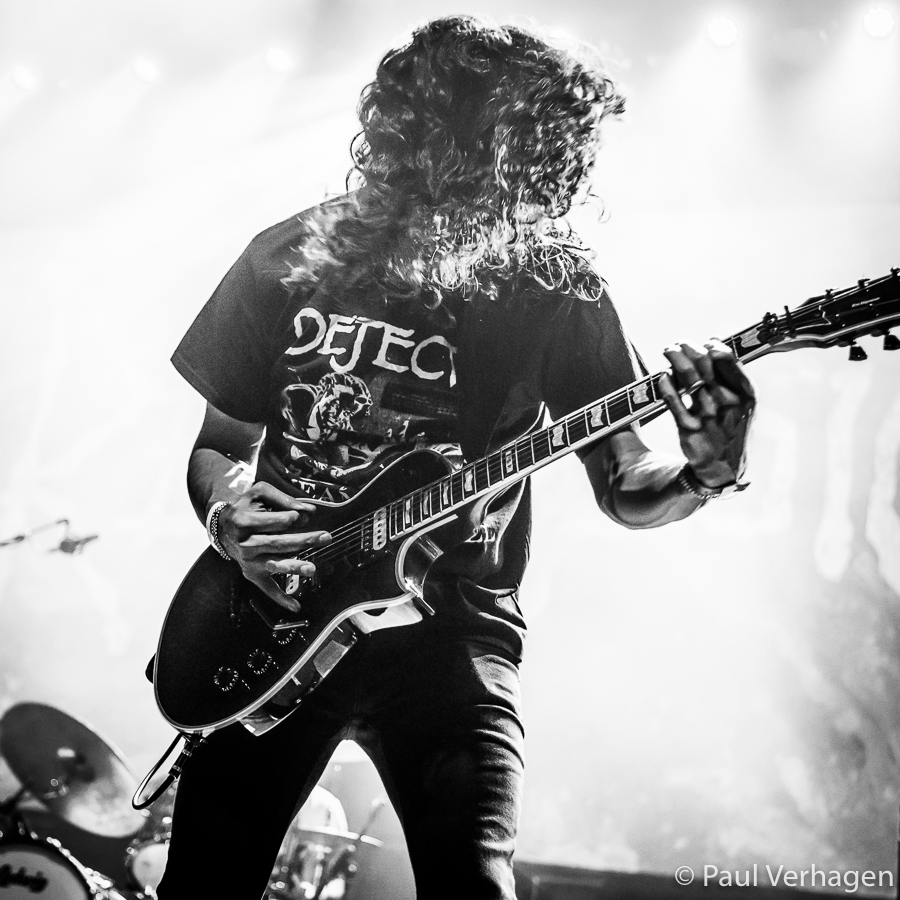 Members of
Cathedral
and
Electric Wizard
started
With the Dead
. The show is full of nasty Stonerdoom with Sludge hints and is crawling around your neck for the whole set. The sometimes out of key but very instinct vocals of Lee Dorrian grabs your soul immediately. With this first show outside the UK and one album in the pocket they convince the main room for a full hour. The curator has picked some black-white scenery that fit the rough songs of these oldies pretty well. (Maurice van der Heijden)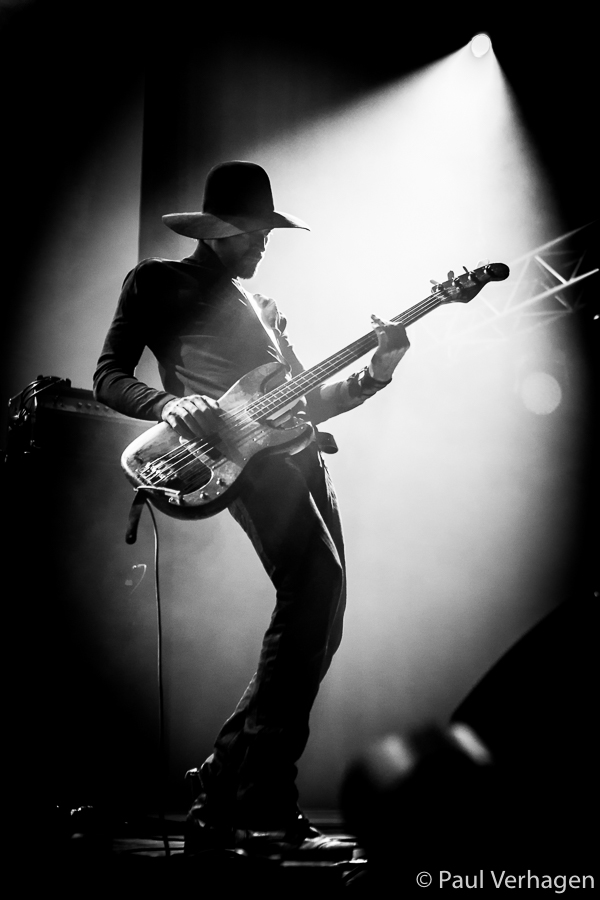 Without any doubt,
G.I.S.M.
was one of the most exclusive shows of the entire festival. Information about the band is very scarce, though there are many gossips and ghost stories dealing with the insane antics of this band, ranging from shooting a helicopter from the sky with an RPG to jumping in the audience with a (real and working) chainsaw. They've had a massive influence on metal and punk with their bleak image and their fierce and totally off the hook hardcore/metal records. Needless to say, expectations were higher than the average
Roadburn
visitor and before the show the venue was packed with punks and metalheads clad in leather and spikes.
G.I.S.M.
opened with "Endless Blackades for the Pussyfooter" and from the moment they hit the stage they were met with great enthusiasm and constant shouting and moshing from the audience. Their new guitar player proved to be a worthy replacement for the late Randy Uchida and everything about the chemistry and stage performance of the band was just as good as everyone hoped it to be. The 50 minute set seemed like it was over in a flash, and let's hope we'll see them again sometime. (Bart-Jan Stoutjesdijk)
Another friend to rely on is good old
Pentagram
. Bobby Liebling was already crawling around in the venue during the
With the Dead
show. On stage during his own band he of course did the same during the instrumental parts of the heavy & doomy seventies Hardrock. No surprises today but a band that really had a kickass time to play all the classics like "Sign of the Wolf" or "Relentless". Bobby is in a very good mood and his voice too. At this late friday night this the best headliner to witness at the
Roadburn
festival and
Pentagram
saved the day for us. (Maurice van der Heijden)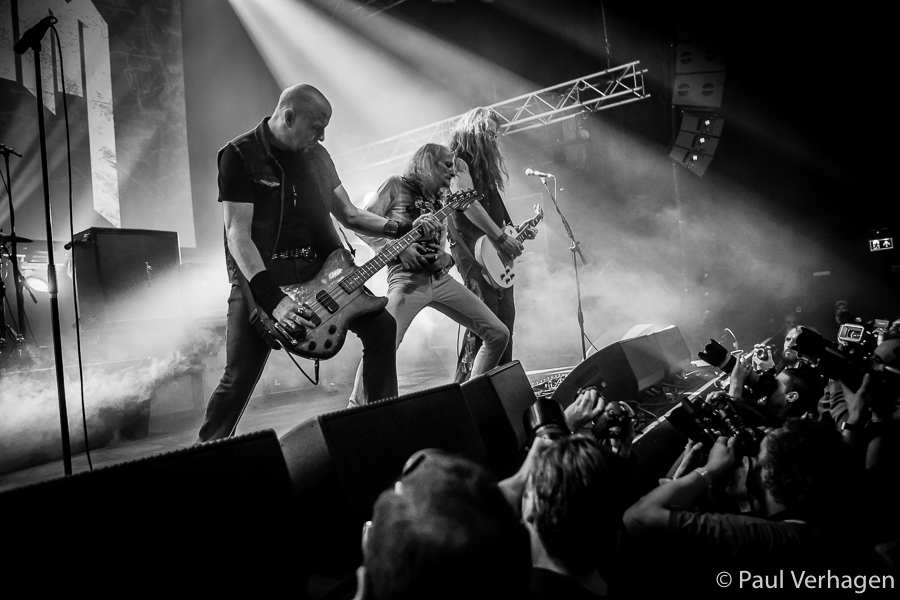 Photos by Paul Verhagen (Achrome Moments)