Angelus Apatrida - The Call
Angelus Apatrida
's first Century Media album Clockwork already made a good impression on me. Their third full length showed a lot of promise and potential. With
The Call
they try to build upon this promise.
The Call
shows again the enormous potential and musicianship of these Spanish thrash metal dudes. They easily switch from heavy to melodic and back between songs and also within songs. A large role is given to singer
Guillermo
. He switches easily from a more Kreator like growl to more melodic Overkill or Flotsam and Jetsam power vocals. Excellently done!
But it isn't only the superb performance of
Guillermo
that stands out on this album. The interesting up tempo riffs of
David
and
Guillermo
are also a trademark of
Angelus Apatrida
. Of course some riffs are being recycled, but they still know how to give there own turn on things. The soloing on
'Violent Dawn'
for example is well executed. I also don't want to pass the rhythm section in my compliments, because
Jose
and
Victor
make sure that the pace is kept steady and are the backbone of most of the compositions.
I really enjoyed this album, one of the better thrash albums in quite a while. I can even say that this album blows the last Exodus and Kreator out of the water and is awfully close to the last Testament album. Every self respecting thrash fan needs to have this album on his or her shelves!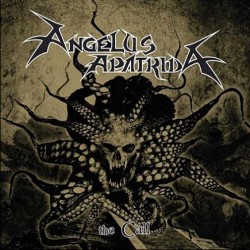 Tracklisting
1. Presenting the Problem
2. Lending a Fever
3. Leverage
4. Over the Glavanized
5. Caskets
6. Downside Advantage
7. Scale of Values
8. Rewatched
9. Paid in Graves
10.The Bricks Went Flying
Line up
• Kjartan Ericsson - zang, gitaar
• Bård Bøge - bas, zang
• Cato Olaisen - drums