Trip Trigger - Autnonymous
Trip Trigger
is a relatively young Dutch band, which describes their music as a combination of Progressive Rock, Metal with a dash of funk. According to their webpage they are influenced by bands like Tool, Muse, Porcupine Tree, Incubus, David Bowie and Rush. Quite a couple of big names in their respective genres. Before listening to this album I didn't had any clue what a mixture of said influences could have as an end result.
The influences of the guys can definitely be found on this album, especially Porcupine Tree, Tool and Incubus have heavily influenced their sound. The result is a modern rock album with indeed a progressive touch. This touch can especially be found in the keys of
Erik van Ittersum
who also produced the album. The keys are sometimes a bit too much in front of the music (I miss the guitars a bit), but it doesn't irritate one bit.
In
Joost Kralt
the band has found a very interesting singer. His clean vocals have depth and he doesn't shy away from a stretched tone here and there (just listen to
'Trial And Error'
to see what I mean). Maybe I would like to see a more darker side to his vocals so he could change it up a bit, but that could easily be the metalhead in me. Nevertheless he has an outstanding voice and I wonder why no other Dutch band has recruited this guy. According to their biography his talents are found more or less accidentally, which means that there's even more room to grow!
The rhythm section comprised of
Paul Hoogervorst
and
Bjorn van der Ploeg
(also Ethereal) keeps everything in line with some interesting riffs and fills. Especially in
'Mirrored'
they show their capabilities. If you listen carefully with headphones on you can hear some nice bass riffs of Bjorn and the way that Paul gives counterweight to the keys is excellent.
I can conclude that these guys surprised me a bit. For the first time in a while the mentioned influences and musical style are spot on and the songs are very well written and produced. It's too bad that this is just an EP, hopefully a full length will be on the horizon!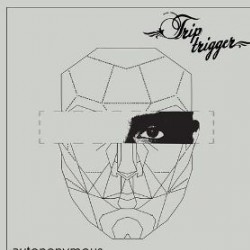 Tracklisting
1. Becky
2. Trial And Error
3. Mirrored
Line up
Joost Kralt – Vocals
Kevin Hoogervorst – Guitars
Bjorn van der Ploeg – Bass
Paul Hoogervorst – Drums
Erik van Ittersum - Keys