Bad Religion
. These godfathers of punkrock don't need an introduction. You should be ashamed if you don't know them. So on to the new album.
Their latest effort True North has been in and out of my CD player since it's release at 22nd of January. Their 16th album is already one of my favourites this year. Okay I must be honest with you. I do consider myself a Bad Religion fan and of course I have the crossbuster tattooed all over my back. But I firmly believe that I'm still professional enough to give an honest opinion. Hell, that's even why it took over a month of writing the review in the first place. That, and of course I'm a lazy bum.
Starting with 'True North', 'Past Is Dead' and 'Robin Hood In Reverse' make a great impression immediately. These oldtimers don't only show that they can still produce some fine typical Bad Religion tunes, indeed the vocal harmonies, guitar leads with plenty of distorted bends and choruses that will get stuck in your head for days are all there, but they also show that they are still capable of some profound lyrics along the way. But that's nothing new!
The question that only remains is quite simple. Is the same old trick enough or do the fans crave for something new? Well as a fan it's quite simple. Why change a winning formula? A formula that you have built and shaped over the past 3 decades. A formula that gives the fans exactly the album that they want to hear. To me there's a huge difference between an instant success album that has been copied over and over again by that band or a band that has been building up to the right album. So in that way I can only say that to me
Bad Religion
has already delivered the best punkrock album of 2013. An album that should be in any punk fan CD cabinet.
Now I can only wait till the summer when I get the chance of singing along to some of these great songs. I can only visualize the crowd going berserk chanting along with 'Fuck You' or 'Changing Tide'.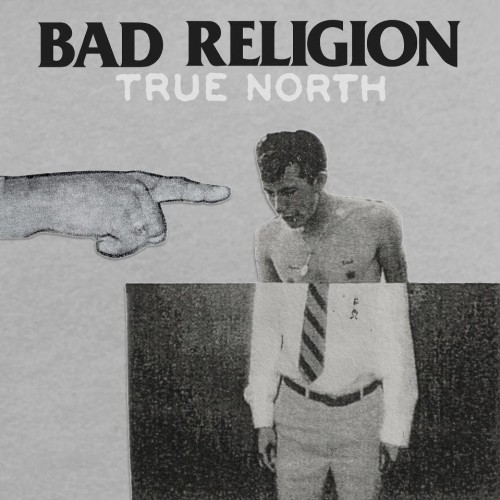 Tracklisting
01. True North
02. Past Is Dead
03. Robin Hood In Reverse
04. Land Of Endless Greed
05. Fuck You
06. Dharma And The Bomb
07. Hello Cruel World
08. Vanity
09. In Their Hearts Is Right
10. Crisis Time
11. Dept. Of False Hope
12. Nothing To Dismay
13. Popular Consensus
14. My Head Is Full Of Ghosts
15. The Island
16. Changing Tide
Line up
Greg Graffin – Lead vocals
Brett Gurewitz – guitar, backing vocals
Brian Baker – guitar
Greg Hetson – guitar
Jay Bentley – bass, backing vocals
Brooks Wackerman – drums