At last years edition of the infamous Paaspop festival I did some checking out on Bliksem and from the first couple of tones that I picked up when I entered the Jack Daniels tent I knew that the next half hour would be awesome. They really impressed me with some fine tunes and a awesome female vocalist. Okay I have to admit that I could have been slightly drunk, but what I saw did impress me. So I was pretty curious what they did make of this first full length album of them.
The album starts with a re-recording of 'The Life On Which I Feed', which was also on the EP that was released earlier. This leaves us with only 7 new songs from this Belgium act. Just to be honest in my humble opinion not the best songs from these guys and gal, or maybe my expectations were just too high. At least the first and second song did disappoint me. Maybe I was a bit too drunk after all and wasn't capable of judging them correctly on the festival but I expected a lot more of them. Especially since they got a great stage performance on that night. On the other hand with 'Disciples' the 3rd track of this album and the title track, they do deliver some great thrashmetal tracks that remind me of the good old days of thrash back in the 80's. Ongoing double bass, venomous lyrics and pushing riffs. Apparently they do know the tricks.
Still I got the feeling the album could be a lot better. I even got the idea that it is somewhat of a hasty job. Face it, they have 7 new songs and rerecorded an old one. The entire album lasts for 38 minutes. The production sounds quite flat and misses the aggressiveness that is so important for thrash metal. Within the songs I don't hear anything new, okay I know it's kind of hard to come up with something new but during some of the songs I got the feeling that I'm listening to a bad copy of let's say Testament. I think it would've been a better plan just to wait a little longer and write some more music and work a little longer on the existing ones.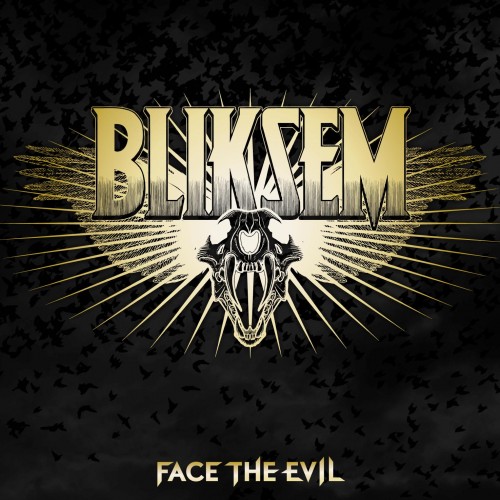 Tracklisting
1. The Life on Which I Feed
2. These Tales of Tragedy
3. Disciples Disciples
4. Dead End Road
5. Face the Evil
6. Insanity's Curse
7. This Time
8. Mr. Man
Line up
Peggy Meeussen - vocals
Rob Martin - drums
Toon Huet - guitar
Jeroen de Vries - guitar
Jan Rammeloo - bass