Deez Nuts - Bout It
It is still quite strange to hear that a hardcore band is not only influenced by hardcore legends, but also by some big names from the hiphop scene. Nevertheless, it seems to be a great mix when you watch the crowd when either Atilla or this band, Deez Nuts, hit the stage! These Australians are the complete opposite of straight-edge and have as much fans as haters.

The first song on the record is called "Bout It" and it has a lot of repeat in it, which makes sense when you listen to the other records by the band. Usually it will be one big party when this band plays live. The next song, "Shot After Shot", is a very good example of how the band thinks about drugs, alcohol and parties. Because this song was released a few months before the album, and the band often tours, many people would sing this song along during the shows because it is a good party song. After their single the album sounds a little more flat and less interesting. There is quite a big list with guest vocalists for this record, but even they don't make this album more interesting. The hiphop-like sketches and even the short songs don't really improve this hardcore record either.

However, the band seems quite steady when comparing the last records to this one. With a lot of gang vocals, which are great to sing along live, some easy lyrics and a few breakdowns, it's pretty clear that the new record will be well-received live. But since this is an album review, I'm not going to be super positive. Songs like "Streets Are Watching" and "Life Your Live" aren't bad, but not outstanding either. The last song is a small surprise: "Band Of Brothers" features lead vocalist Sam from the British band Architects. Of course it has some sing-along vocals, but Sam's clean vocals and the acoustic guitar are the surprise. A very nice ending to an avarage record.

This record only lasts 31 minutes and it's probably better this way. Even for this short record they need some album fillings and I don't think many people are inspired to begin their own band by listening to this album. However, they are inspired to party, sing-along etc. Therefore, this record is a nice warm-up for their live shows.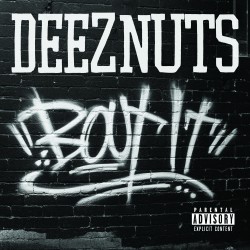 Tracklisting
1. Bout It
2. Shot After Shot
3. Not A Face In The Crowd
4. Keep On
5 .Popular Demand
6. Go Fuck Yourself
7. Don`t Act Like You Don`t Already Know
8. What We Eat Don`t Make YOU Shit
9. Call To Arms
10. Streets Are Watching
11. Public Service Announcement
12. Unfuckwithable
13. I.D.K.W.Y.T.Y.A.B.I.K.W.D.G.A.F.A.Y.
14. Life You Live
15. True Colors
16. Band Of Brothers
Line up
JJ Peters - vocals
Matthew "Realbad" Rogers - guitar
Alex Salinger - drums
Jon Green - bass