Aun - Alpha Heaven
Aun
was in the beginning of their career focused on a mixture of drones and ambient; with the previous record Phantom Ghost echoing vocals and more song structures were introduced so a bridge with the shoegaze genre was made. This path is continued on Alpha Heaven. The spacy and uplifting sound is positive and is doing well on a sultry summer night with a glass of wine.
The Canadian duo opens with 'Koenig' in their natural environment but slowly in 'War is Near' introduces vague female vocals (that are continued in closing song 'Voyager' including a dance beat). Later in 'Viva' organ parts are surprising the ears. What stands out is how the music is repeating but slowly moving into different textures. On every album it takes some time to discover; as always the secret opens itself after a couple of listening sessions.

The echoing sounds and the colorful ambient tones are the perfect path for the listener to escape from the world into a dream landscape. Uplifting beats are introduced to get the energy kicking in, while 'La Luna' is like the soundtrack for a romantic movie. Every song has its own little tiny detail, 'Alpha' for example is
Aun
's tribute to good old seventies Tangerine Dream. I am not going to tell what happens in every song, you have to discover that yourself. To listen to two new songs go to
http://denovali.com/aun/
to get an impression of the album.
The CD version has two slightly different versions of 'Floodland' and 'Return to Jupiter' that were present on the 10" EP Full Circle. The last song has a new intro and the tunes later in the song are more into your face.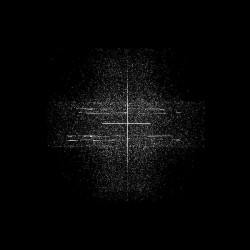 Tracklisting
1.Koenig
2.Returna
3.War Is Near
4.Viva
5.Vulcan
6.La Luna
7.Peacecalm
8. Alpha
9.Voyager
10. Floodland (CD bonus track)
11.Return To Jupiter (CD bonus track)
Line up
Martin Dumais: electric, midi and bass guitars, acoustic and electric piano, venus organ, synthesizers, electronic percussion, tapes, sampler
Julie Leblanch: vocals, synthesizers, piano, sampler