2013 is a year where genres like Sludge, Doom, Black Metal and Screamo more and more are merging. The French furious men from Celeste already did this a long time ago so they added the one man instrumentalist Ben Chatwin from Talvihorros for more noises in there broad spectrum of insane sounds. The result is Animale(s); even a double album!


The first half of the first part is as expected, full throttle explosions of screamo with razor-sharp Black Metal riffs and battling drums. Intense screaming vocals are on top of the wall of sound. The instrumental song '(X)' is a breakpoint. A slow dragging Black Metal riff is repeated without vocals and the drums are bringing the song towards a climax when 'Tes Âmes Soeurs Immaculées' kicks in. a bit slower as normal there is the underlying melancholic majeure guitar line that keeps the song interested in the whirlwind of
Celeste
madness.
Part I ends with 'Dans Ta Salive, Sur Sa Peau', a nine minute epos starting in the typical
Celeste
style and later transmuting into a Post-Metal song in terms of slowness and heaviness. Part II' start is perfectly matching the end of Part I, slowly building up the tension! A break follows, then noise and in
Celeste
full speed continuing. The great thing is; the band knows how to put in a moment of quietness so the listener can breathe a bit. In Part 'II' this is done especially in 'Y'.
The complete ride is lasting for almost 70 minutes, in the end you are done and completely blown away. What's rest is the 'Outro'; starting with dark ambient sounds constructed and demolished by Ben Chatwin. After a break there is an end march if there is light at the end of the tunnel. It sounds as the last song written by
Celeste
. Will this be the last album?
The band is doing a tour this month, don't miss it because the man behind the extra layer of sound,
Ben Chatwin
aka
Talvihorros
is joining the Frenchmen.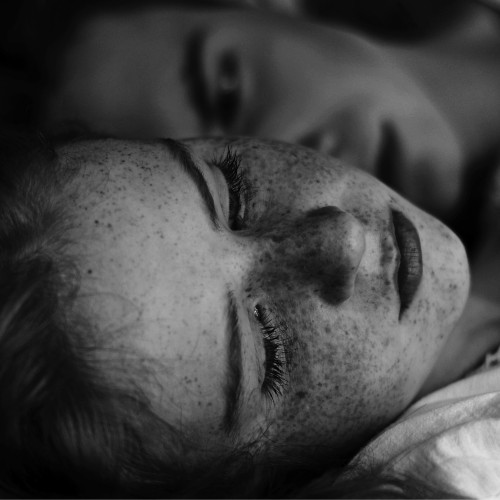 Tracklisting
Part I
1. Laissé Pour Compte Comme Un Bâtard 5:01
2. Au Pied D'une Bicoque Peu Séuisante 3:12
3. Sans Crainte De S'avouer Un Jour Naufragée 3:32
4. (X) 6:36
5. Tes Âmes Soeurs Immaculées 5:20
6. Dans Ta Salive, Sur Sa Peau 9:20
Part II
7. D'errances En Inimitiés 7:25
8. Cette Silhouète Paumée Et Delabrée Qui Sanglote Et Meurt 7:30
9. Emprunte D'érotisme 2:31
10. (Y) 3:20
11. Serrés Comme Son Coeur Lacéré 7:17
12. Outro 8:09
Line up
Antoine - Bass
Royer - Drums
Guillaume - Guitars
Johan - Vocals