The Great Sabatini
makes a combination of Sludge & Noise Rock and is hailing from Canada. That being said, expectations are high if you think of bands like Cursed or Ken Mode. To tell the truth from the beginning, the album is quite disappointing due to the sound quality and especially due to the songs that seems to be written in a hassle.


As they say in the biography they used a raw, un-polished approach to capture the band's intentions. I always support this attitude, but when the sound isn't brutal or aggressive this type of noiserock/sludge loses all their strength and that's one of the biggest issues of this record. Another one is the riffs which are as original as eating peanut butter on a sandwich. Also the songs lack mostly catchy hooks to give that kick in the ass feeling that bands like
Ken Mode
or
Unsane
have.
Exception on above statements is 'Reach' that has a dynamic laidback structure and finally strikes you in the face. After the weak intermezzo 'Akela', 'Munera' is the next attempt but somehow the good intentions are stuck with the laziness in playing. These four guys can play their stuff much tighter I bet. I don't know what it is, it seems they entered the studio way too early, didn't look critical to their songs and forgot to rehearse their stuff a couple of times.

I totally lost my attention at the last three songs of the record and was urging for some better stuff in this genre. With thousands bands playing this stuff
The Great Sabatini
never will reach above the sky with the less than average album
Dog Years
. And no, the funny cover won't save their asses.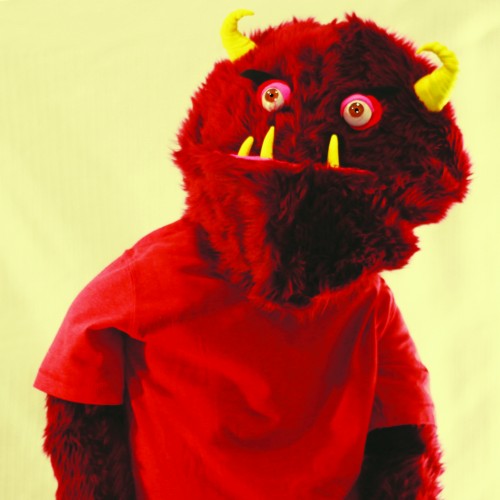 Tracklisting
1.The Royal We
2.Guest of Honor
3.Nursing Rome
4.Periwinkle War Hammer
5.Reach
6.Akela
7.Munera
8.Pitchfork Pete
9.Ditch Diggers Unlimited
10.Life During Wartime
Line up
Steve Sabatini
Sean Sabatini
Rob Sabatini
Joey Sabatini