With Societal Arcade the Dutch metal band Selfmachine unleashes their second full length on the metal crowd. Their previous album, Broadcast Your Identity, didn't reach Metalrage HQ, so the band is fairly unknown to yours truly. According to the bio that was enclosed with the album it seems that the guys already have done a European tour with headliner The Agonist. That in itself is already quite an accomplishment for such a "young" band.
Describing Selfmachine their sound is quite difficult. They mix a lot of styles and influences through their music, sometimes it is quite straight forward melodic metalcore, 'The Great Deception', other times we hear more modern rock influenced stuff. The sarcastic 'No Cliche' is a good example of this, where we can hear some clear Staind influences (does this band still exist?). Almost every song is quite different from the other, although from 'Lifeblind' until 'Superior', metalcore is a big pillar in these songs. Nevertheless variety reigns supreme on this record!
And this is a huge plus! This is not the only aspect of the band/album that is appealing, though. They are really well in writing excellent hooks in almost all of their songs. It doesn't happen very often that I am humming a tune of a band I have to review after only one listen, but I caught myself humming the melodies of 'Giddy-Up!' during work. This is quite a testament to their capabilities of writing accessible but intelligent songs. The songs don't surpass the 4 minute mark (except for the power ballad 'Luminous Beings') and this length fit the songs well and they never overstay their welcome. It is also clear that we are dealing with some talented musicians, guitar play is functional but tasteful, the rhythm section is well audible and is really driving the songs and also the vocals are up to par.
Of course not everything is 100% and there is still room for improvement. Steven Leijen his performance is good, but he doesn't ace it in every song. His screams and grunts are good and the way he switches vocal styles is even excellent, but his clean vocals, while he has a nice timbre, aren't everywhere top notch. 'Join The Hatetrain' is a good example of this, it almost seems that his reach isn't there. Where top vocalist stretches their last tones to give the vocal lines a bit more balls and dynamics, you hear that Steven isn't yet capable of that. This is something that can be improved, but besides that his voice is nice to listen to and 'Luminous Beings' can attest for that. It is not easy to pull off a power ballad, but he does it. Another point of criticism is the song order, like mentioned before they have a part on the album where the metalcore influences are a bit too prevalent compared with the rest and while they are okay songs ('The Valeyard' is even more than okay), it is too much of the same stuff in a short stretch. They could have sprinkled those over the album.
As you can read these are minor criticisms and the album as a whole can be recommended for people who like their rock and metal with a lot of variety and modern influences. This is not suited for the old school metal fans though, they won't find here what they're looking for. Job well done guys, can't wait to see you live!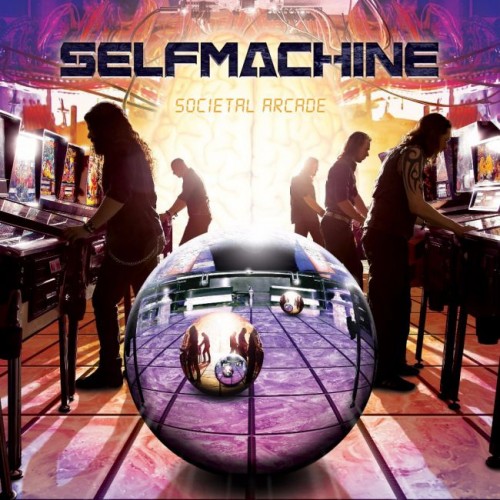 Line up
Steven Leijen – Vocals
Mark Brekelmans – Bass, backing vocals
Michael Hansen – Guitar, backing vocals
John Brok – Guitar, backing vocals
Ben Schepers – Drums