Listening to this album a couple of times made me realise I've been quite ignorant towards gothic music for several years. The Dutch goth rockers from
Delain
finally made me opening my eyes for a genre that didn't appeal to me at all before the release of
Lucidity
. And that alone is worth a compliment!
But I gotta say that compliment especially goes up for the first half of the album. Here and there are some weird songs with male vocals that really scare me off. An example of that is the song '
The Gathering
', what a weird intro! The female vocals on the other hand are great! As always with goth music they're really melodic and high and after pushing my invisible 'open mind listening session' button I can definitely appreciate the way
Charlotte Wessels
sings. For people who like to sing along, this genre is one of the few ones in the rock/metal world that actually gives you a warm welcome from start to end.
What to expect on Lucidity music wise? Nothing but melodic female vocals accompanied by very melodic instruments. The keys are very present (which isn't bad at all actually) and the guitar riffs are most of the times pretty simple. I think the problem with this music is that the songs start to sound alike after you listened to like 6 songs.
Delain
is a must for all the goth music fans, just take a look at the list of project members and you'll agree with me. For those who like fairytales, this might be your thing as well…'cause when I listen to this music, I feel like wandering around in the dark woods of the evil witch in a fairytale. Hmm…maybe I should stop now before getting to childish. But really, I think another good description for this kind of music would be: fairytale rock.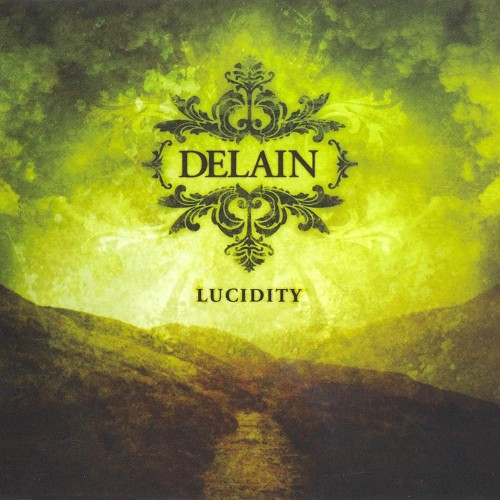 Tracklisting
01. Sever
02. Frozen
03. Silhouette Of A Dancer
04. No Compliance
05. See Me In Shadow
06. Shattered
07. The Gathering
08. Daylight Lucidity
09. Sleepwalkers Dream
10. Day For Ghosts
11. Pristine
12. Deep Frozen (Bonustrack)
Includes 'The Making Of Lucidity' video
Line up
Martijn Westerholt - Keyboard
Charlotte Wessels - Vocals
Guest vocals: check intro!