During the period the metal community got familiar with Delain, it was just a project of ex-Within Temptation keyboardist Martijn Westerholt. He recruited the young and relatively unknown Charlotte Wessels for the lead vocal duties and furthermore he wanted Delain to be a project just as Arjen Lucassen's Ayreon. No steady line up, just asking musicians from all around the world to do some songs with him. The in 2006 released debut album
Lucidity
therefore had guest appearances from Marco Hietala (Nightwish, Tarot), Liv Kristine (ex-Theatre Of Tragedy, Leaves' Eyes) and many others. History tells us that this vision was pushed aside and Westerholt and Wessels formed a live band around them.
Delain
's new album is already on the market for a couple of months now, but we still felt we had to write something about this record though. After
Lucidity
and the formation of the live band,
Delain
played a lot of gigs. The band became tighter and tighter and that's audible on their latest effort
April Rain
. They have reduced the number of guest musicians from eight on
Ludicity
to three on this record and the members of the live band have become full-time members now. This results in a record with less familiar names, but with better music than on its predecessor.
When you're listening to
April Rain
, you hear a unity. Right from the start with the title track you'll be carried away by
Wessels
' voice, backed up by a solid band. Both the heavier songs as the more reserved ones are worth listening to and maybe the best thing about those songs is that they can play them live equally great. Furthermore the cello on both '
On The Other Side
' as '
Virtue And Vices
' gives that little bit of extra that a song needs to stand out. Also the vocals of
Marco Hietala
stand out and match perfectly with those of
Wessels
. All in all nothing to really complain about, except maybe for the fact that I haven't picked this one up earlier.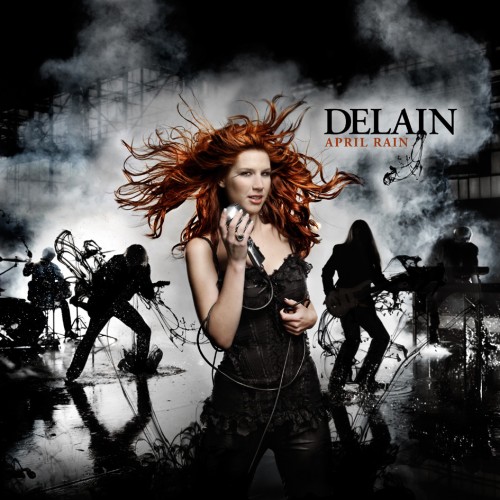 Tracklisting
01. April Rain
02. Stay Forever
03. Invidia
04. Control The Storm
05. On The Other Side
06. Virtue And Vice
07. Go Away
08. Start Swimming
09. Lost
10. I'll Reach You
11. Nothing Left
12. Come Closer
Line up
Charlotte Wessels – Vocals
Martijn Westerholt – Keyboards
Ronald Landa – Guitar, backing vocals
Rob Van Der Loo – Bass
Sander Zoer – Drums
Guest musicians:
Marco Hietala – Vocals (on tracks 4, 11)
Maria Ahn – Cello (on tracks 5, 6)
Guus Eikens – Guitars (on tracks 4, 5, 6, 8)