The Alvaret Ensemble - The Alvaret Ensemble
With the latest releases on Denovali it's not a strange thing the double album of The Alvaret Ensemble can be placed in the improvisation, neo-classical and ambient corner. The collective consists of Greg Haines (piano), Jan Kleefstra (voice), Romke Kleefstra (guitar and effects) and Sytze Pruiksma (percussion). The album is recorded in Berlin over three nights in the Grunewaldkirche in Berlin. What we get are spontaneous songs that have the melancholy of the better neo-classical and ambient artists what of course is also the effect when collaborators are invited that play violin, trombone and organ.
As a Dutch guy the names 'Sytze' and 'Romke' will hint you into the direction of Friesland, a province in the north of the Netherlands. And when you listen to the moaning poems you hear parts of the Dutch language. Actually it's Frisian, the second language in Friesland that's still used in this part of the Netherlands. It gives the music an unusual vibe you don't expect which is good because there are lots of musicians nowadays doing the same kind of music with or without (English) vocals.
Disc 2 is less improvisation but more into the neo-classical direction where the quietness in between the string instruments and piano playing is equally important. It sets you to think about life, about the existence of your own being on this planet. The highlight of this disc is 'WJU' that, with haunting strings, threatening piano and thundering percussion feels if a medieval ship wrecks on the cliffs in storm at night. After the climax the only thing that's left are the pieces of wreckage in the sea. The day after in 'GGI' people from the land behind the cliffs find the drowned sailormen on the beach.
The sad ending of this self-titled album fits really well in the dramatic course the ensemble has taken in the 85 minutes. A must have for those that are still reading this review!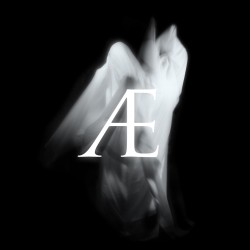 Tracklisting
Disk 1
1. Byd
2. Eac
3. Dde
4. Ulc
5. Ond
Disk 2
1. Ysj
2. Teq
3. Muo
4. Wju
5. Ggi
Line up
Greg Haines – piano
Jan Kleefstra – voice, poems
Romke Kleefstra - guitar and effects
Sytze Pruiksma - percussion
Iden Reinhart – violin
Peter Broderick - violin
Hilary Jeffery – trombone
Martyn Heyne - organ