There is still no Bohren und der Club of Gore album to be expected soon so we have to pick up Quatorze Pieces de Menace from Dale Cooper Quartet & The Dictaphones. That's not a bad choice and if you like vocals in your version of (doom)jazz please welcome the addition of Alicia Merz, Zalie Bellacicco, Ronan MacErlaine and Gaëlle Kerrien on vocals.
Pick up some red wine from the local wine shop, sit down and relax with the five quarters trip through the landscapes of Twin Peaks. The opening song 'Brosme en Dos-Vert' starts off as an ambient trip and slowly evolves into doomy jazz landscapes with the saxophone and trumpet sounds of Krystian Sarrau and Philippe Champion. 22 minutes later you are deep in the atmosphere of the French that works perfectly as your last record before sleep or for a walk at through the park at night.
Also slightly some kraut influences have arrived the ranks of
Dale Cooper Quartet & The Dictaphones
if you listen to 'Ignescence Black-bass Recule'. After the break wispy female vocals with slow jazzy drums are lounging you towards the end. In the last song 'Lampyre Bonne Chère' the voice of Alicia Merz from Birds of Passage is picking the main spot and finish ethereal.
Not everything is new on this album. 'Calbombe Camoufle Fretin' appeared on the
Brother Sun, Sister Moon
vinyl edition album under the title "South Downs By Morning" (
Dale Cooper Quartet
Remix). It fits perfectly on this album though. The best thing of the album is the diversity; the musicians have made their own version and found a niche with their vocal included mix of doomjazz, ambient and drone.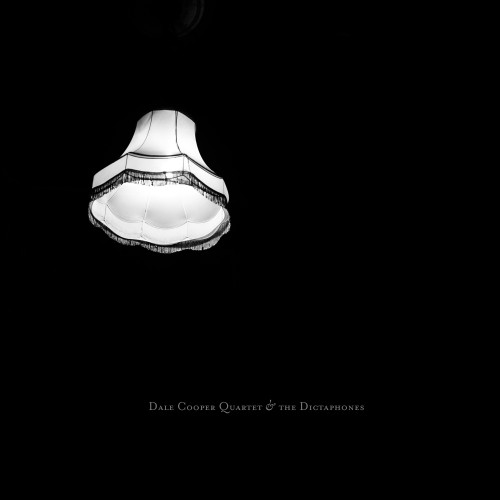 Tracklisting
01. Brosme en Dos-vert 21:30
02. Nourrain Quinquet 08:16
03. Calbombe camoufle Fretin 3:43
04. Oribus Sustente Lingue 0:55
05. L'escolier Serpent Éolipile 2:35
06. La Ventrée Rat De Cave 9:43
07. Il Bamboche Empereurs 9:12
08. Celadon Bafre 3:06
09. Ignescence Black-bass Recule 7:03
10. Mange Tanche 2:17
11. Lampyre Bonne Chère 5:27
Line up
Dale Cooper Quartet – Christophe Mével, Gaël Loison, Yannick Martin
The Dictaphones:
Guitar – Cyril Pansal
Saxophone – Krystian Sarrau
Trumpet – Philippe Champion
Voice – Alicia Merz, Gaëlle Kerrien, Ronan MacErlaine, Zalie Bellacicco