Dominic - Persona
Existed for twelve years already Dominic from Norway is still an unknown band with a couple of album under their belt. Their latest record is dated from 2009 called Nord and now four years later they created their new album that can be described as forward thinking hardcore. Others will name it a mixture of Post-Hardcore and Screamo and that also fits the band.
With everyone nowadays focusing on a mixture of Sludge, Hardcore and Black Metal, the positive tunes on
Persona
are quite refreshing. There is only one thing that doesn't work well and that are the vocals that don't have the energy and body vocalists from
Refused
or
At The Drive In
have. A good example is
'Dreamless Sleep'
were the band show some interesting hooks and dissonant guitar play
Refused
wished they invent it. And then the vocals…they are just average, the tone of the clean vocals doesn't give you that the goose bumps or the increased heartbeat when you like a band.
Dominic
is from Norway so that means the four guys can play their songs very well, the only minor thing is everything stays within the lines. There is no moment they really go out of range. Maybe they wanted to create the perfect album in such a way that all the energy and spirit is gone after the time of writing, rehearsing and recording. When I listen objectively to the music there is nothing wrong with all the songs
('A New Dawn'
for example has perfect riffs, a ditto flow and is build up by musicians who know how to write a song) but what I miss is the soul in the music.
The concept behind the record Persona is the people who live behind a mask. The mask has two functions, to make a certain impression on others and to hide the true natural of those who wear a mask. In today's century of course still a true phenomenon but also something that is already known for ages. But isn't everyone doing this in some way? With respect to the chosen concept; it's just as general as the music they play. Sorry guys, I am sure the intentions are right but the new record is clearly in the middle!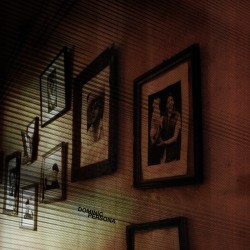 Tracklisting
1.To Live For
2.Right For Me
3.Skin Deep
4.Expiration Date
5.Dreamless Sleep
6.The Only Thing That's for Certain
7.A New Dawn
8.Bottle of Beast
9.Last Breath
Line up
Øyvind
Richard
Ruben
Dan Ove