Wrapped in a handmade carton cover the first demo of Twente Sludgemasters No Gods No Masters is already ahead of the competitors before even hearing one single note. On the front a man with a hat is sending out his pigs with in the back some haunting hooded skeletons. Turning around the package I see four songs so in curious state this sewage can begin…
Directly in 'Ni Dieu Ni Maître' the party begins with groovy riffs in the vein of
Iron Monkey
and
Crowbar
. A bit of stoner is added and topped off with hardcore vocals. In 'Lost for Words' they show they have more hardcore ingredients because the last part reminds of
100 Demons
on a stoner trip. The beginning and end has the same melancholy of
Crowbar
in it.
After a few listening sessions I am convinced by the talents of the Stoner/Sludge group; of course this style of heavy music is popular,
No Gods No Masters
steps in the ring and shows how to play it with the correct groove, filthiness and tracks that are actual songs. In 'Retired' you hear a small solo while the raspy vocals are combined with a growl. The songs have the minimalist approach of a Hardcore but also the bluesy atmosphere of Sludge and stoner.
The demo is released on tape by Dawnbreed records and CDR copies are made by the band. Support this new band from the swamps of Holland. They deserve it and you deserve to hear some filthy stoner/sludge.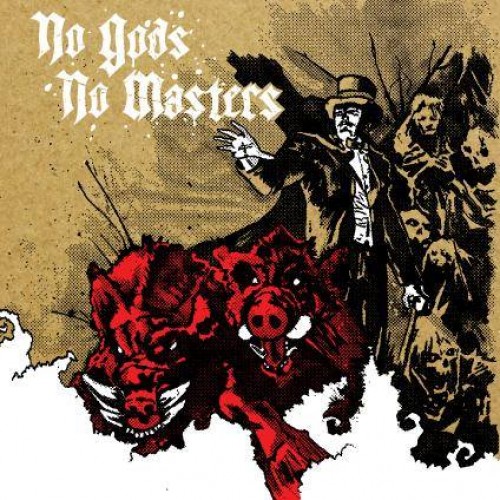 Tracklisting
1. Ni dieu ni Maitre
2. Lost for words
3. Retired
4. Lie to me
Line up
Twente - Guitar
Twente - Guitar
Twente - Bass
Twente - Drums
Twente - Vocals