What's from far away is always good it seems. With respect to Kerretta from New Zealand this is of course the case. The trio is making experimental rock as they say, it's instrumental, post rock and post metal but their music absolutely has an own refreshing face. With brilliant hooks, danceable beats and great melodies the albums Saansilo and Vilayer were greatest highlights in the sea of experimental instrumental albums.

Shifting towards 2014 a new album is expected in the fall. To wait not too long and support their European tour in April they release a new 7 inch with the tracks 'His Streets Of Honey, Her Mouth Of Gold' and 'Denizen'. The first one has the groove and catchiness and is sticking to your head directly. The riff at the end together with the melody in the back is brilliant.
The other song is slower, dissonant and staccato while looping sounds in the back are confusing your mind. In other words: the perfect example for a B-side.
Kerretta
will do shows in Netherlands, Belgium, England, Germany and a few other countries. Be there and you will be blown away by the powers of this trio. Afterwards pick up this small goodie because it's worth it!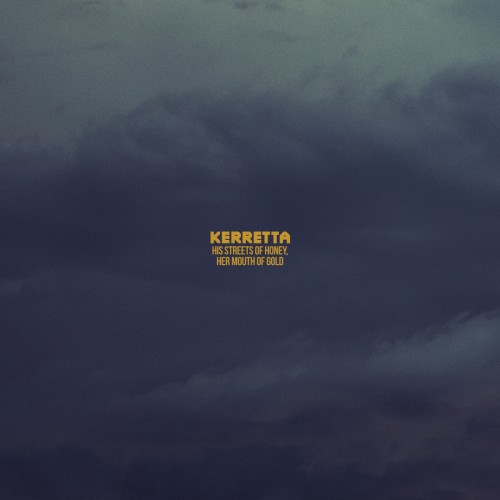 Tracklisting
1. His Streets Of Honey, Her Mouth Of Gold
2. Denizen
Line up
Bass: William Waters
Drums: H.Walker
Guitars: David Holmes