When the instrumental trio Minot is starting up in 'Allostatic Load' I immediately have to think about Minus the Bear without a vocalist. The guitar loops and tricks are as inventive as those from guitar player David Knudson, shortly the song is moving into the staccato Trans Am direction and also the dissonant moments of Slint comes around.


Minot
is the brain child of guitarist Matthew Solberg that once was in the average Postrock band
From Monument to Masses
; a lot more danger and excitement is shown with his new band. Second song 'Tharsis' is highly explosive and speed up Post Rock with surprising changes. Breathing again in 'The Left Hand of Darkness'; the band is only slowing down for a short time. 'Unredacted' is again the typical nineties Post Rock full of dissonant, staccato and alienating moves without forgetting the melody. With
Slint
reunited once again there are not many bands playing this style. So yeah, you can say the trio is filling a gap.
Are they just as good as the above mentioned acts? Not yet; in terms of instrumental skills there is no more work to do. The only things I am missing through the songs are the absolute catchy moments or the perfect climax when the tension has risen to the maximum. The band also builds in lots of repetition as
Maserati
does,
Minot
never holds you in the same stranglehold.
Equal / Opposite is a joyful drive and like drinking a beer on a cozy Sunday, it never turns into the ultimate Saturday night party despite the intelligent moves, melodic guitar tunes and dissonant details in the songs. The band is still in the starting phase so I give them the benefit doubt; hopefully they are growing to the next level with the second album.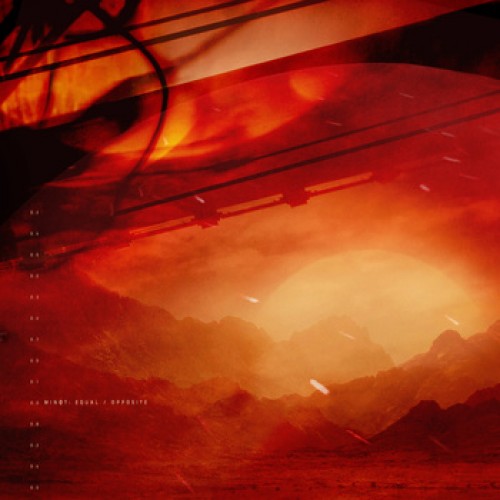 Tracklisting
1. Allostatic Load
2. Tharsis
3. The Hand of Darkness
4. The Horizon Problem
5. Unredacted
6. Millisievert
7. White Castle Doctrine
Line up
Guitar - Matthew Solberg
Drums - Shannon Corr
Bass - Ben Thorne