The third record from the leading postrock band from New Zealand is again a beauty. Right in time for their European tour that brings them also to the famous Incubate festival in Tilburg. In eight songs we receive top notch Postrock/Metal with blistering dynamics, hooks and after a couple of listening sessions you are again addicted to Kerretta.

Compared to their old stuff the trio is taking a rock 'n roll approach with their instrumental songs (except for one). Especially 'The Roar' and 'Warnlands' are catchy as fuck without forgetting the typical melodies and addicting guitar sounds. With drums kicking in at the right moment this band never suffers from going into the whiny direction (the biggest trap in the postrock landscape). Ahead of the album was the April single 'His Streets of Honey, Her Mouth of Gold' that's been already in my playlist very often and still doesn't bore the shit out of me. Hell no, it fits perfectly on the album with subtle guitar tricks, awesome breaks and groovy parts.
Divided in two pieces it seems (especially done for the LP version?) the fifth song
Iron Hail
is heavier than expected and kicks in loudly. At the end you hear manipulated sounds bringing the effect of the sea bouncing on the shores. Its sets the right atmosphere for the end climax. Psychedelic vibes are present in '
Kawea Tatou Ki Nga Hiwi
'; the only song that's featuring vocals in Maori language and it gives
Kerretta
a complete different face on this album.
Wavering sounds in the vein of the last
Mogwai
albums are again giving a new edge on this album in the closing song '
The Last Rivers
'. Subtle and quiet the story is finished so the listener can go to sleep in a relaxed way (your reviewer is making this writing in the middle of the night). With mastering done in the famous Abbey Road studio this must be the breakthrough for
Kerretta
towards a bigger crowd. They deserve it according to this latest album!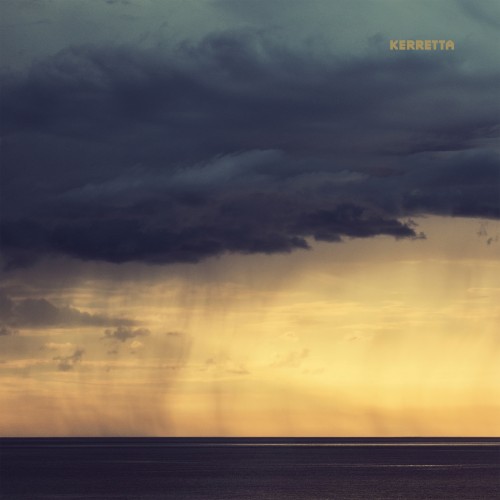 Tracklisting
1. Ossein Trail
2. The Roar
3. Warnlands
4. His Streets Of Honey, Her Mouth Of Gold
5. Iron Hail
6. Kawea Tātou Ki Ngā Hiwi
7. Sister, Come Home
8. The Last Rivers
Line up
Bass: William Waters
Drums: H.Walker
Guitars: David Holmes