◯
is the circle symbol and also the band name for six guys from the border region Belgium/Netherlands/Germany located around Aachen (Germany). They create spherical musical landscapes. First focused on postrock and ambient and with this new album repeating krautrock rhythms are added to the spectrum.


Not in the first place actually, the first song 'Enstanden im Schatten wie Wasser' is an organic warm up for things to come. The repeating patterns could have been the music for a nature movie score. With the spoken word of a young child in 'How Polished Boulders Carried Us Along', the subtle percussion and looping guitar sounds (or should I say " circling") in 'Lack of Interest in Things They Used to Do' the ghost of
Godspeed You Black Emperor
is closely around. The positive and uplifting melodies create a feeling of harmony. As a surprise after seven minutes in the third song there are the first vocals, serene as they are on this record.
◯
, the circle of life is continuing in the title track and included in the next track the dry and slow western vibe (
Earth
style) is giving the band a new spirit. Still the music can be used as the soundtrack for a movie to be written of landscapes all around the world. At the end a subtle thundering noise is increasing in volume, it never crushes your ears. That's not needed,
◯
creates music to enter or stay in the relaxing mode.
The last track 'I Offer My Hands to the Shades' has finally the reverbing circles of Krautrock in it. Similar to this genre this record is mostly build on repetition and slowly transferring sounds around a chilly environment. The band creates the right warm atmosphere without being trapped into boring movements. As late night album on a spring or summer night this record is totally recommended.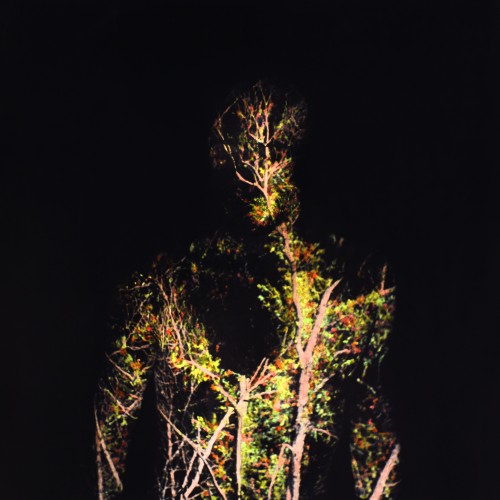 Tracklisting
1. Enstanden im Schatten wie Wasser
2. How Polished Boulders Carried Us Along
3. Lack Of Interest In Things They Used To Do
4. When Plants Turn Into Stones
5. Sometimes I Forget To Breathe
6. I Offer My Hands To The Shades
Line up
Levi
Kay
Jan
Ben
Yves