The strange combination of Indie Rock/Post Rock and Spoken Word once again returns with a new album. After four long years Pete Simonelli and his old men are returning with The Rightful Pivot. The eight new songs of Enablers shows us new inspiration and the guitar sounds / dark arrogant words reach the bottom of your soul. The fifth album is made by musicians who have a lot of experience in the dark and dissonant spectrum of Indie Rock.
Two weeks ago Enablers' European tour started and in a noisy room in Liege (La Zone) and they ran over the crowd with their arrogant performance. They had to because the people were difficult to conquer. This arrogant playing is not needed on the new album to conquer the listener. The slow meandering guitar playing with soft moving drums and the unctuous vocals of Simonelli in the middle part of 'Look' brings the listener in a calm state. Almost ten minutes this song sums up where Enablers stands for. Great Indie Rock vocals mixed in the back at the end of song gives the guitar feedback a calm end.
Threatening with dissonant chords and demanding vocals the attention is picked up again in 'Solo'. Repeating guitar melodies and warm, in smoke drenched vocals are driving the song forward. The great thing of the album is you are really growing into the dynamics of the album. The calm begin in the first songs, the long piece 'Look' and the continuation is a rollercoaster with the up-tempo clash in 'West Virginia'. Now the quartet is rocking and raging without losing the melodic plucking on the strings. Simonelli never sounded so vicious.
Jazzy drums in 'Enopolis' over wavering guitar textures gives an unusual contrast but it works again and closes the album in an abstract way. The words are carefully spread over the music and the only conclusion is The Rightful Pivot is a sharp & focused piece of music including spoken word parts sung by a man who has the perfect anger, temper and calmness in his voice.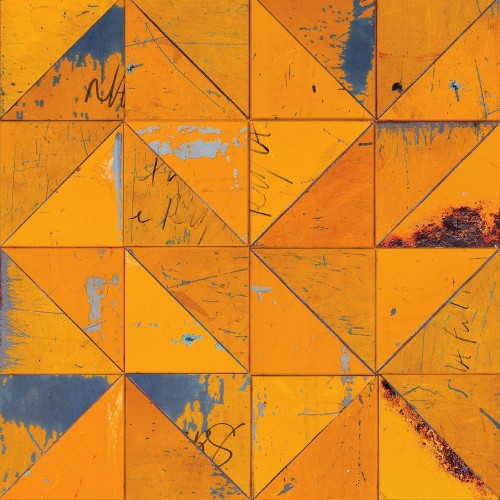 Tracklisting
1.Went Right
2.She Calls After You
3.The Percentages
4.Look
5.Solo
6.Good Shit
7.West Virginia
8.Enopolis
Line up
Joe Goldring - Guitar
Kevin Thomson - Guitar
Pete Simonelli - Vocals
Sam Ospovat - Drums