Pop Evil is in Europe quite an unknown name, compared to the (reasonable) success they have in the United States. This is mainly due to the characteristic big American rock sound that they employ, a sound that has a hard time finding ground on the European mainland.
Pop Evil really established itself with their 2013 release Onyx. This album was a big hit in The States with three no. 1 rock releases under its belt. With Up Pop Evil releases already their fifth album. For me this is the first introduction to Pop Evil and a good test case if it indeed holds its own compared to other bands who employ this big rock sound.
One thing that immediately stands out on the album is the way they can write some addictive hooks. It doesn't really matter if it are more uptempo songs ('Footsteps', 'Vendetta') or more slow and ballad like songs like 'Till Kingdom Come' or the bonustrack 'My Confessions'. The guys possess the skills to write songs with big choruses and enough distinction between them that they don't grow stale.

On first listen I wasn't expecting that Up would leave any mark. First listens didn't leave any impression and I already wrote it off as one of many US acts who all follow the same pattern. Subsequent listens made the album open up to me though. Of course they follow the recipe that is tried and tested, but that shouldn't be too much of a problem for fans of these kind of bands. What is the big difference maker between a good band in this genre and a mediocre band is the vocalist and the song writing skills and let Pop Evil possess both in spades. Just listen to 'Ghost Of Muskegon' and you can't be unimpressed. The build-up of the song is immediately recognizable and sucks you into it and it is passed before you know it.

For people enjoying some good US modern rock this is a must have. No it's not overly original and yes there are some songs on it, which just aren't interesting and not meeting the high standard of some of the above mentioned songs ('Core', 'Lux'), but overall it is a mighty fine rock album. I, for one, am going to check their back catalogue.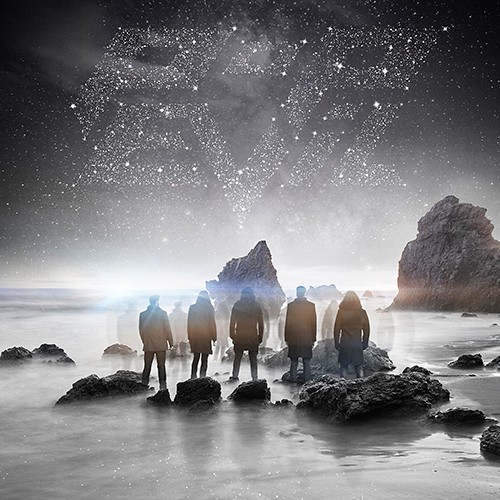 Tracklisting
1. Footsteps
2. Core
3. In Disarray
4. Take It All
5. Ghost of Muskegon
6. If Only for Now
7. ...
8. Ways to Get High
9. Lux
10. Vendetta
11. Dead in the Water
12. Seattle Rain
13. Til Kingdom Come
Deluxe Edition bonus tracks
14. My Confessions
15. Footsteps (Acoustic)
Line up
• Leigh Kakaty – lead vocals
• Nick Fuelling – lead and rhythm guitar, backing vocals
• Dave Grahs – rhythm and lead guitar, backing vocals
• Matt DiRito – bass, backing vocals
• Joshua Marunde (AKA Chachi Riot) – drums