It has been over four years since 36 Crazyfists played a show in The Netherlands. But because the band just released a brand new record, it was time to turn up again. This time the band plays in Dynamo, Eindhoven and they brought along All Hail The Yeti this tour as main support act.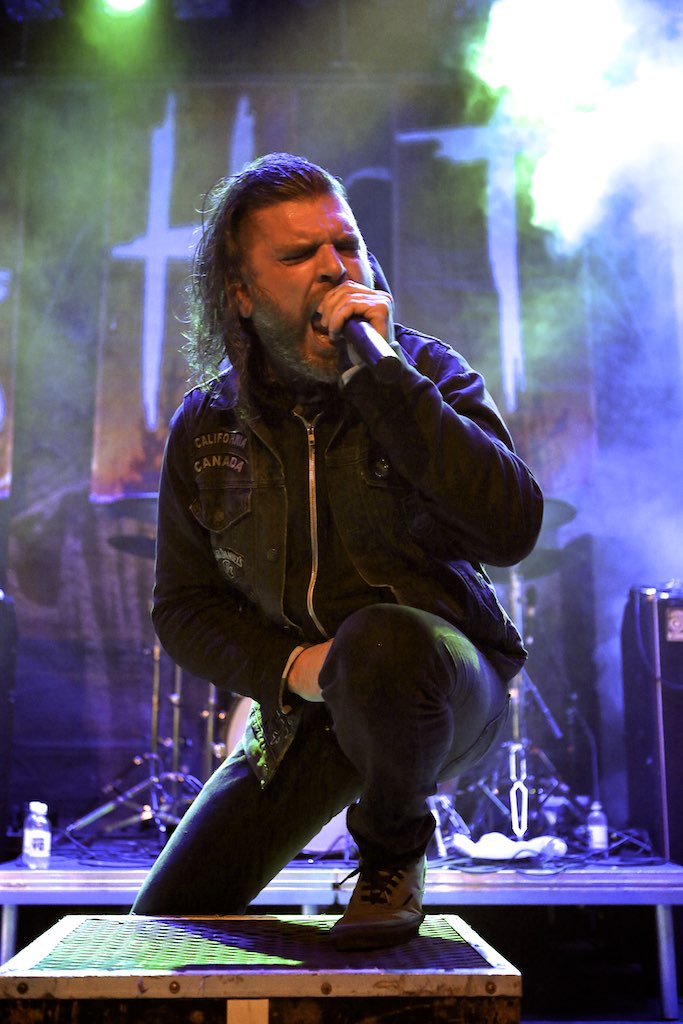 The band from Hollywood got the honour to open this show, which was their first show on the mainland of Europe.
All Hail The Yeti
comes from Hollywood, California and was founded in 2006. Almost nobody in the room knew this band, but they earned their respect throughout. The band played very tight and the main and two backing vocals were mostly spot on. it was a little weird to listen to this band because it's a mix of bands as Monster Truck, Motley Crue, Slipknot and Pantera. Therefore there wasn't hardly any movement since it was very hard to guess what would come next. Nevertheless the crowd kept clapping and shouting harder after every song and more people were banging their head throughout the set. The band got quite some time to warm up the crowd and they do deserve this. The band said that they would be coming back soon, and I really hope they do so!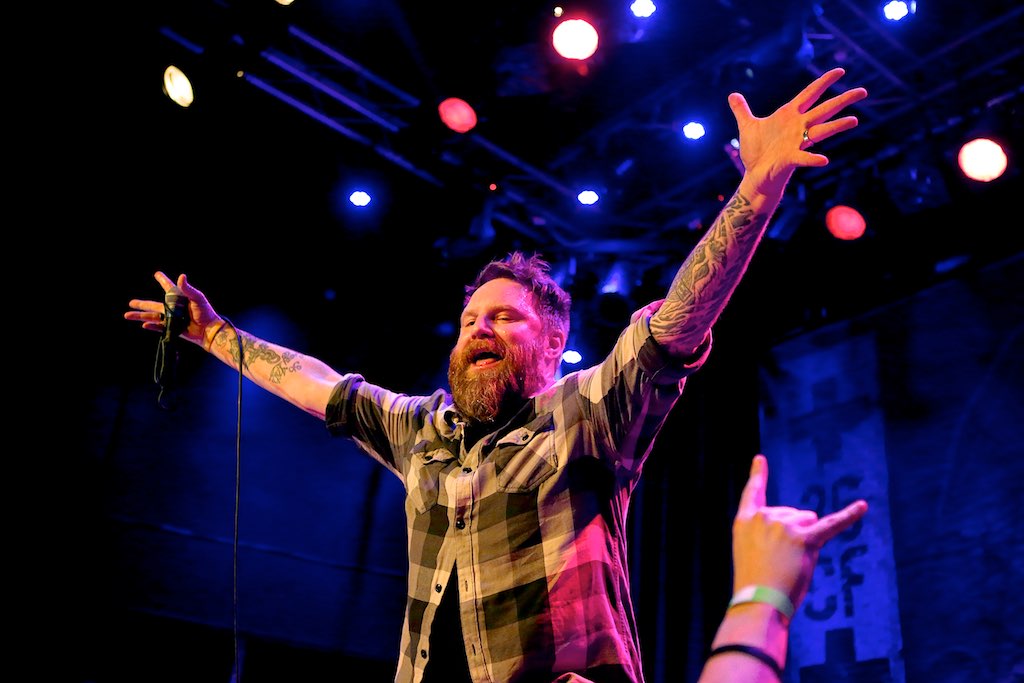 Then it was time for the long-awaited show of
36 Crazyfists
. As mentioned before the band just released a brand new record, so they started with a new song called "
Vanish
". The crowd finally started moving and the energy level the crowd was quite high. As Gilles already mentioned in his review of the last record: "Personally the problem with this band is that I really love their 2002 release Bitterness The Stars and 2004's A Snow Capped Romance. Every album afterwards offered some great tunes, but I still kept returning to those two", this isn't that personal only since I also feel this and I believe many more people do. The band seems to partly agree with this statement since they played as much songs from "Time And Trauma" as that they did from
"A Snow Capped Romance
". With songs as
'At The End Of August', 'Whitewater', 'I'll Go Until My Heart Stops', 'The Heart And The Shape', 'Also Am I'
, it was shown that the band wouldn't only promote their new record today and showing love to almost every record aswell.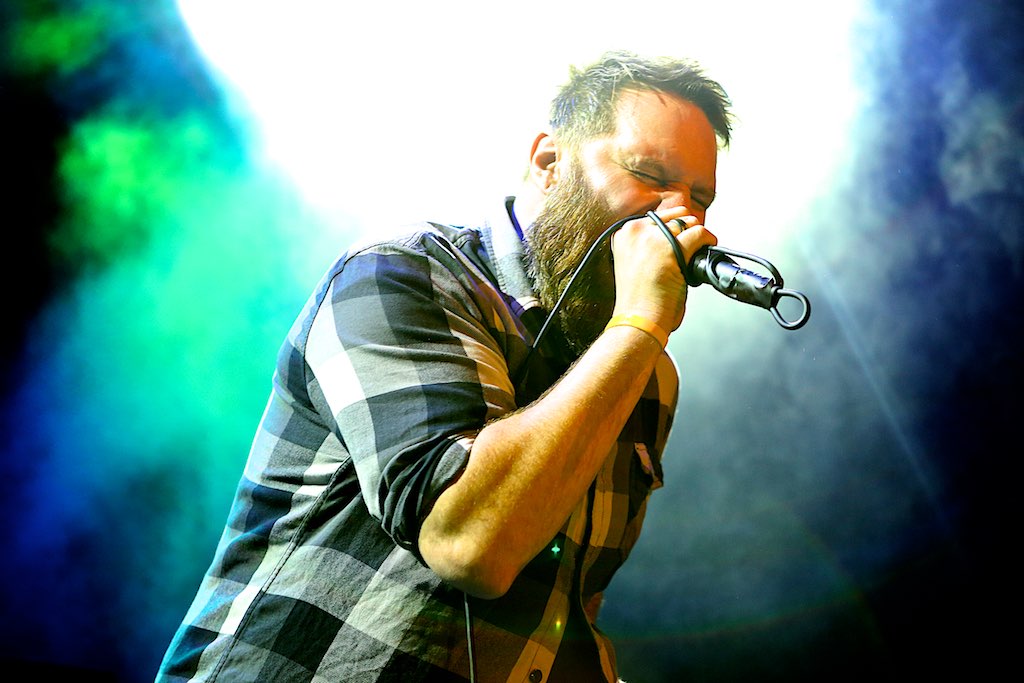 After a few songs it was very clear that the band itself played very tight, but that
Brock
didn't have it's best day with his vocals. While one song could be perfectly spot on, the next one could be completely out of tune. When you know this and you start paying more attention, it was obvious that he knew this as well. A few examples are that he pulled the microphone away for quite a distance, so you couldn't hear him that much and he let the crowd sing a lot today. Which brought the show to a whole new dimension, because everybody that shouted a long knew these lyrics perfectly, which was a good positive point to this bit of a let-down.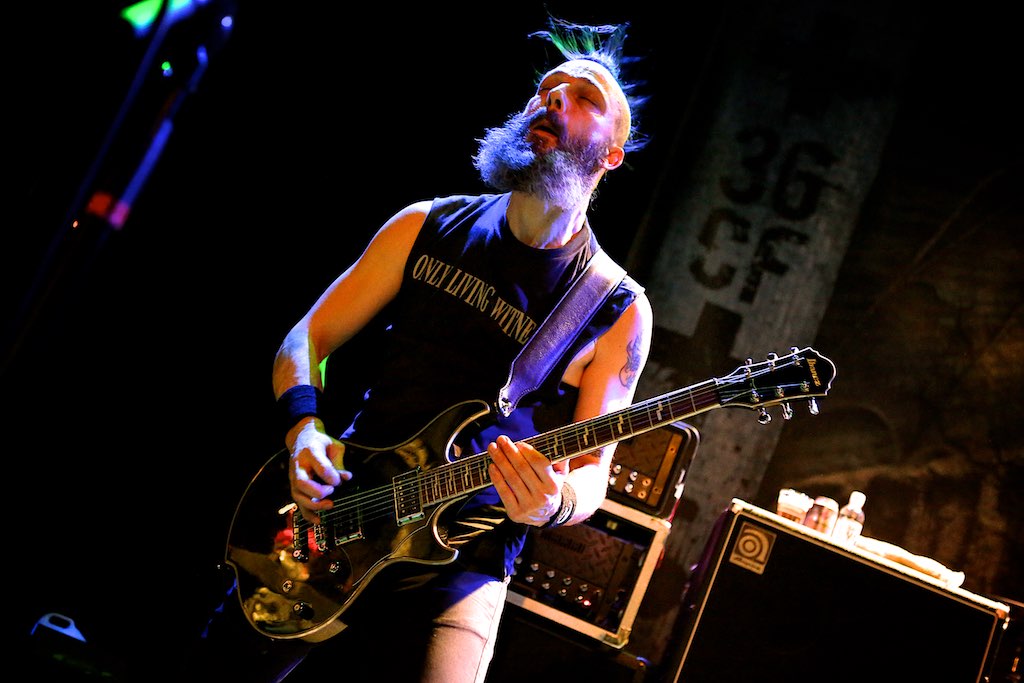 Nevertheless the band kept on going and played
'We Gave It Hell', 'Skin And Atmosphere', 'Bloodwork', 'Midnight Swim', 'Reviver', 'Sorrow Sings', 'Swing The Nose'
and '
Time And Trauma
'. With these songs the band thanked the crowd and left the stage, but fortunately they all were back within one or two minutes to play some more songs. When the band came back on stage they asked who would like to sing with them and Julia was picked to sing '
Destroy The Map
'. When you think the cleans of
Brock
weren't good today, it was good to compare it to somebody who was quite terrible at them. Nevertheless her growls and grunts were amazing! It was good to hear this song live finally, but the outcome wasn't that great. After '
Slit Wrist Theory
' their set came to an end.
After the show I heard that the band went to a bar on the night before and that the music was too loud. Therefore
Brock
fucked up his voice, which is a huge pity because in other shows he definitely shows that he can do these vocals live aswell. Nevertheless I had an amazing evening with two great bands.
More pictures of this show can be found here.