Seita - Assymetric Warfare
Seita
is a Brazilian band whose band members are located in Amsterdam. The first album didn't had a lasting impression on our ex-colleague Boek (find the review
here
) and personally I wasn't that impressed with their live performance (
here
). Nevertheless bands grow and develop, so with good hope I put the record on!
At first listen they failed to impress me again. Thrash metal in the vein of Sepultura with a healthy dose of Pantera is something that can get a stamp of approval, but it has to be done in the right way. Unfortunately Seita doesn't do it the right way and there are two main reasons for that. One is the lack of interesting songs. They passed by without showing any shred of originality or good songwriting. It's just a whole lot of very angry screams and growls accompanied by lacklustre riffs. Second is the production. The producer put way too much emphasis on the vocals and drums. Sometimes you really have to listen very very careful to hear some guitar. This choice is very detrimental to the songs. Because of the way it's produced (and written of course!) the songs are very alike, which makes it quite a boring album.
The second, third and fourth listen didn't change my opinion on this album. I think the lads are all very enthusiastic passionate people, but they really have to go back to school for writing memorable songs!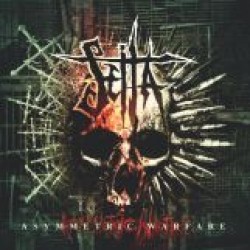 Tracklisting
1. The Awakening
2. Godlike
3. Know Your Enemies
4. The Riot Starter Inside Everyone
5. Reborn On Fire
6. What Cures
7. Baptism
8. Oppressive Redemption
9. No One But Me
10. Ditadura
Line up
Michel Gambini – Vocals, Guitars
Edson Munhoz – Guitars
Diego Gomez – Bass
Dom Mura - Drums