uKanDanZ
started out as a project of four French Jazz musicians, later Ethiopian singer Asnake Guebreyes was added to the band. With shows in Ethiopia, Europe, USA and Asia they are a widely asked band around the globe. Ok, what has this to do with Rock or Metal, why a review on a Metalzine? The band mixes Ethiopian Crunch music with Noiserock and Jazz in a very energetic and explosive way. The typical style of Ethiopian rhythms and vocals will be new for most Western music lovers; it definitely adds a new layer of the energy to the rock music.


In the past
uKanDanz
released an EP, a full album and early next year a new album will see the light of day. As an appetizer this EP with two new song is presented. With the song 'Lantchi Biyé'starting with a typical
Melvins
riff and continuing in a Jazzrock way (think
Zu
including Saxophone) things are starting in a heavy and explosive way. When Asnake Guebreyes starts to sing African dance rhythms is introduced. When you are not familiar with this type of music you will think what is happening here. Take your time, get a grip at the dissonant riffs and discover how the vocals are taking the music to a whole new level.
'Endé Iyèrusalèm' is starting out directly in the same way as the a-side of this single. Asnake Guebreyes also uses Western rock vocal lines ("oh ah, oh ah") how bands like Nomeansno are incorporating it in their jazzy punk music. The musicians are constantly shifting between Noiserock, Jazzrock and African Rhythms. The explosive cocktail will be interesting material for forward think music lovers. Let see of the weirdness of the new album will hold the attention as this is only a very short introduction.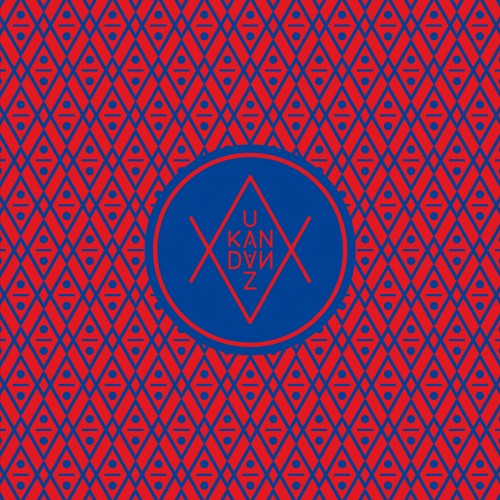 Tracklisting
1. Lantchi Biyé
2. Endè Iyèrusalém
Line up
Asnake Guebreyes - Vocals
Damien Cluzel - Guitar
Benoit Lecomte - Bass
Lionel Martin - Tenor Sax
Guilheim Meier - Drums