The members of Big Business are most known as the boys who joined the Melvins for a period of time. At that time they already released the album Head for Swallow. Later the great album Here Comes the Waterworks came out and this proved they don't need The Melvins to play awesome and groovy Stoner/Sludge. Later with the album Mind the Drift and an EP my attention towards Big Business drifted it a bit away.


At the end of 2013 they released Battlefields Forever and also the shows proved they are full of energy and fun again. The album was released on their own label Gold Metal and impossible to find in Europe. Only available at their last European tour Solar Flare steps in now to make it a European release on vinyl and cd at the end of May. I can review the album as a new album but that doesn't make sense as everyone interested already has heard these songs on their iPhone or at bandcamp. What matters is that this amazing loud and heavy record is available for reasonable prices in Europe.

What you get is loud rocking dynamical heavy music with catchy grooves and understandable vocals. Big Business started as a bass/drum duo, on this album guitarist Scott Martin is added but the band is back in business as a duo now. The record lasts for 38 minutes with the nine minute end song 'Lonely Lyle' as highlight. Big Business once again has proved to grab your balls with heavy distorted string attacks, thundering drums and catchy vocal lines transferred into dynamical songs.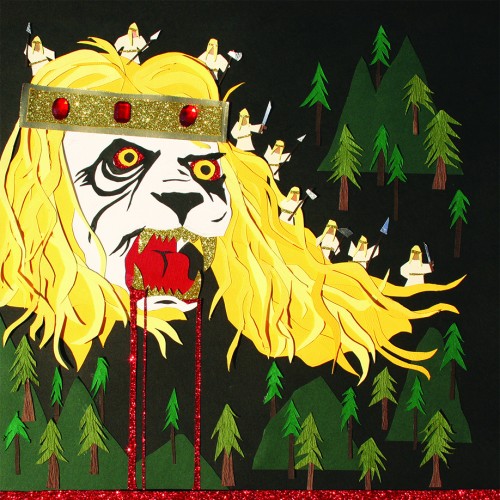 Tracklisting
1.Chump Chance
2.No Vowels
3.Battlefields
4.Trees
5.Aurum
6.Doomsday Today!
7. Heavy Shoes
8. Our Mutant
9. Lonely Lyle
Line up
Jarren Warren - Bass, Vocals
Coady Willis - Drums, Vocals
Scott Martin - Guitar, Vocals