Ribozyme - Presenting The Problem
According to Wikipedia, a ribozyme is an RNA molecule with a well-defined tertiary structure that enables it to perform a chemical reaction. Since my exam in biology has been ages ago and almost all the DNA lessons have been largely forgotten, I don't have a clue what it is. I do know that the band separates itself with quite a unique name. Something different in a world where a lot of bands have the nouns Dark, Death or a derivative of those words in their band name.
Presenting The Problem
is my first introduction to
Ribozyme
. This is already their fifth album, so I have definitely missed something and after listening to this album for weeks I am going to look real hard for their back catalogue. Indie Recordings is slowly growing in one of my favourite labels, with their nose for unique and surprising talent.
Ribozyme
is again an excellent pick-up!
They treat us on a well-balanced modern hard rock album. You find traces of Tool, Queens Of The Stone Age, Alice In Chains and various other rock giants on this entertaining disc. They also strike some comparisons with fellow Norwegians Audrey Horne.
Ribozyme
has a knack of writing memorable and interesting songs. The difference between the separate songs is great, but it still has that
Ribozyme
feel over it. This makes the album very coherent, despite all the variety. Very well done!
'Downside Advantage' is one of my favourite songs on this album with the superb mix of Tool and Alice In Chains. Just check out how Kjartan plays with his vocals and the way that the rhythm section and guitars supports his efforts. One of the best rock songs I have heard in quite a while! The next song 'Scale Of Values' is totally different with its QOTSA feel, but it fits right in after 'Downside Advantage'. Again a huge compliment to the song writing skills, but also the well-though out placement of the various songs on the album. This makes you want to hit the replay button time after time.
What a surprise
Ribozyme
is! I don't know what this year will bring, but it has to be something world class if this album doesn't make it into my year list. I expect to listen to this album throughout the year and even the years after!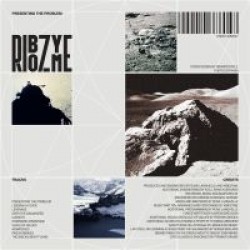 Tracklisting
1. Presenting the Problem
2. Lending a Fever
3. Leverage
4. Over the Glavanized
5. Caskets
6. Downside Advantage
7. Scale of Values
8. Rewatched
9. Paid in Graves
10. The Bricks Went Flying
Line up
• Kjartan Ericsson - zang, gitaar
• Bård Bøge - bas, zang
• Cato Olaisen - drums